September 5, 2023
The tummy tuck (Abdominoplasty) procedure is a toning operation that helps a person restore their figure. The objective of the abdominoplasty procedure is to repair damaged abdominal muscle tissue. At the same time, it removes the excess fat and skin that haunts patients after child-bearing or major weight loss.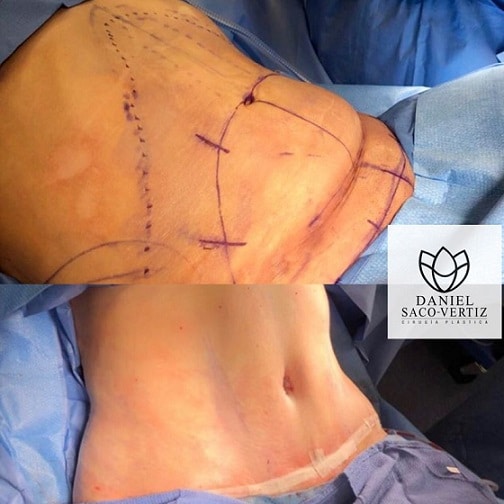 The finished result of the surgery produces a sleeker and nicely toned abdominal section that looks healthy and natural. It is ideal for men and women.
When is the Tummy Tuck Procedure Advisable?
Interestingly, the tummy tuck is one of the most popular cosmetic surgery procedures performed today. Anyone who struggles to improve the shape of their abdominal section may qualify for a tummy tuck. It is frequently used as a triple solution for repairing damaged muscles, tightening saggy skin, and removing ugly scars left behind after C-section births.
If suggested by our specialist English-speaking surgeon, you may opt for liposuction for the removal of stubborn fat at the same time.
Overview of the Tummy Tuck Procedure
Consultation – the first step of the tummy tuck procedure is a consultation to determine what your expectations may be, and whether it is advisable to first undergo liposuction, or not. Our specialist will discuss your medical history and treatment options with you before proceeding. You will be provided with a clear vision of the anticipated outcome as a blueprint for our surgeon to meet your expectations.
Treatment – You may choose to have your tummy tuck surgery under general anesthesia or elect for the additional benefit of sedation administered by IV drip.
Then, excess skin in the abdomen is removed and the muscles are tightened as well. Liposuction techniques may be used to help contour the abdomen.
Recovery – You'll need to rest for a few days before returning gradually to your regular routine. This is important to allow for a quicker recovery. After day 2 or 3, you can go out for light exercise, walking and maybe some shopping. You'll need to avoid heavy exercise for a few weeks, at least.
The reason why it is almost impossible for others to know that you had the surgery boils down to micro-stitching and using the best methods to prevent scarring. This is the secret of good plastic surgery that yields impressive results and faster healing.
The fine scars are hidden under the bikini line and usually flatten out smoothly, fading away as time goes by.
WHICH SURGEON TO CHOOSE?
Firstly, do your homework! Check out Peru's medical college website (Colegio Medico del Peru) and see if the doctor really has a RNE (National Registry of Specialist) license. Many doctors only have a CMP license, but this is not enough for invasive, specialist procedures.
Finally, talk to us. Make contact and have an in-depth conversation is a good starting point. This is important because you get a feel for the type of clinic we are and the service you can expect to receive.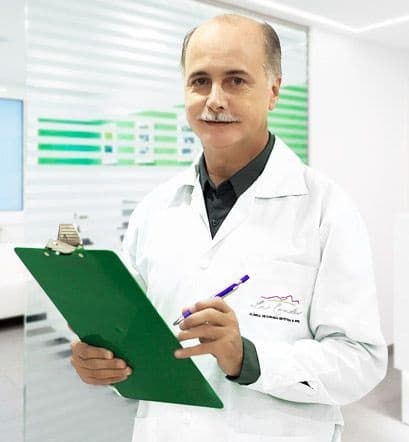 Dr Flavio Nicolich is our specialist in abdominoplasty – board certified CMP 21341 and RNE (specialist) N° 11101, san isidro branch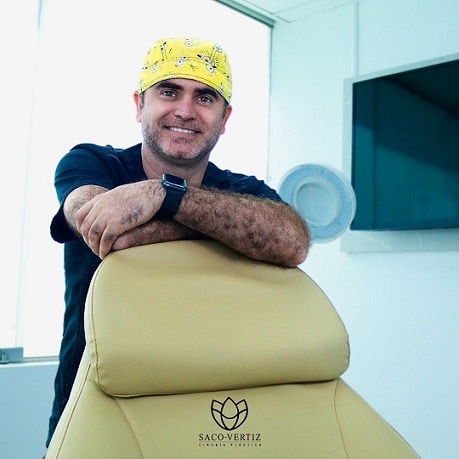 Dr Daniel Saco-Vertiz is our specialist in abdominoplasty – board certified CMP 49075 and RNE (specialist) N° 34624, surco branch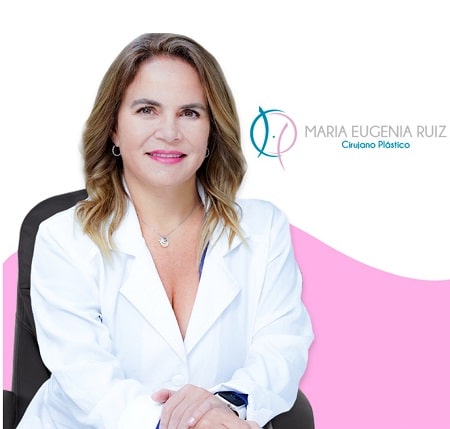 Dra Maria Eugenia Ruiz is a specialist in abdominoplasty, CMP 29662 and RNE (specialist) N° 15710
SOUNDS INTERESTING? CONTACT US
For additional information or to schedule an appointment with one of our Specialists, please contact us. Leave us a message asking for a video call or a regular call, and we'll be back with you shortly.
On the other hand, if you use WhatsApp, then this is safe, fast, and effective for rapid communication.