March 3, 2019
A Neck lift is a plastic surgery procedure carried out by our English-speaking specialist surgeon for people with sagging skin and muscles around the neck. This treatment is primarily carried out for aesthetical reasons to remove excess skin.
As we age, the muscular structures around the neck begin to weaken, making the skin sag and stretch. Fat deposits are also often formed over time which needs to be removed, helping you look younger and more vibrant again.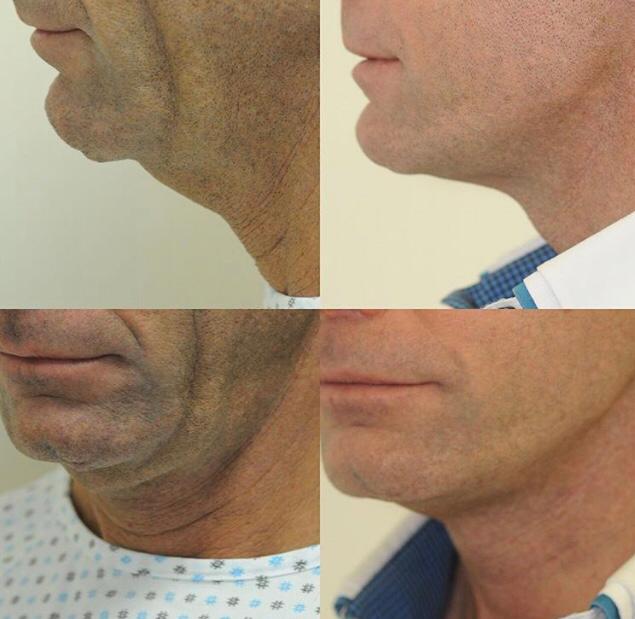 When is the Neck Lift Procedure Advisable?
A neck lift is best suited for healthy people who find themselves with neck laxity due to normal aging. Although the majority of patients who opt for a neck lift are actually men, anyone who is suffering from droopy skin around the neck can benefit.
For many seniors, the neck lift procedure becomes a necessity when the drooping skin looks bad and causes them to look older than they actually are. For the majority, it is a convenient method of turning back the clock and boosting self-confidence.
This procedure can also be combined with other surgical procedures including a facelift and even minor liposuction.
Overview of the Neck Lift Procedure
Consultation
The consultation for a neck lift is not complicated compared to other types of plastic surgery (e.g., reshaping the breasts or nose). At your consultation, our specialist doctor will thoroughly examine the neck. You need to discuss your medical history and any current health problems which are important when considering any surgery.
A neck lift is a treatment that is tried, tested, and approved since decades ago. In fact, it is one of the most predictable procedures in plastic surgery. It is important to remember that the goal of plastic surgery is to obtain results that look as natural as possible. Therefore, you can expect your neck to look healthier and closer to its natural appearance before the sagging developed.
This patient combined his neck lift with a facelift and also some fillers. What a result!
Treatment
Once anesthesia is applied and has taken effect, an incision is normally made at the hairline at the level of the sideburn. This continues down and around the ear, which ends in the rear hair.
The underlying tissue is repositioned and muscles tightened. Excess skin is trimmed away and an additional incision under the skin is often necessary for a liposuction treatment and muscle repair. In some cases, fat may be sculpted or redistributed. Finally, sutures or special skin adhesives are used to close the incisions.

Recovery
When the procedure is complete, it is normal for a bandage to be gently placed around the neck and part of the face which helps minimalize swelling and bruising.
The specialist surgeon will give written post-care instructions and medication to help with the healing process and prevent complications. Keeping the head elevated above the heart during the day and also at night is important to reduce swelling. Do NOT apply ice as this can interfere with blood flow and could result in unwanted problems.
It will take several weeks and possibly some months to fully appreciate the effects of a neck lift treatment. Scarring gradually disappears as time passes.
The final result will provide a more youthful appearance with sagging skin and lax muscles a thing of the past. This treatment can last for ten or even fifteen years if the patient follows a healthy lifestyle following the procedure.
Sounds Good? Take The Next Step!
If a neck lift is something you may be interested in, please contact us to ask any questions you may have or set up a consultation appointment with our specialist.