August 22, 2023
Mammoplasty treatments include augmentation mammoplasty, reduction mammoplasty, and mastopexy (breast lift). Likewise, there are also treatments for breast asymmetry and removal of breast implants.
Breast surgeries have been the most popular surgical procedure for many years. However, there are many different types of breast surgeries. Let's take a look!
AUGMENTATION MAMMOPLASTY
This is the number one breast surgery and the most sought after by our patients.
Treatment also known as 'breast augmentation', 'boob job' or 'augmentation mammoplasty'
It is the enlargement of the breasts through the use of implants.
The procedure can also reshape the breasts or correct asymmetrical breasts.
This surgery is ideal for improving the size and volume of the breasts.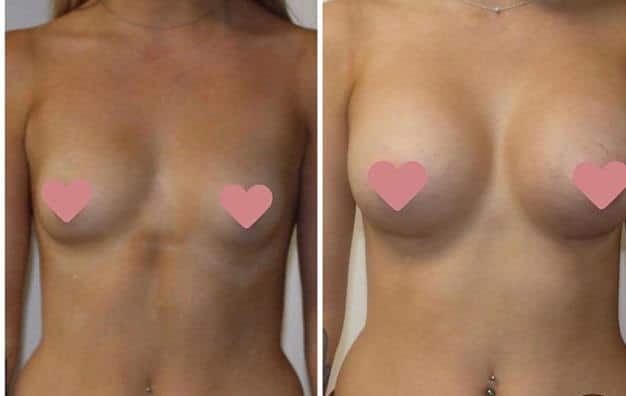 Here's a fantastic case of breast augmentation surgery
REDUCTION MAMMOPLASTY
The goal of breast reduction is to relieve the weight of large, heavy breasts in order to improve physical discomfort. A therapeutic reduction mammoplasty usually reduces the size of your breast by removing both skin and breast tissue. Therefore, this treatment is most suitable if you have moderate to large breasts.
This treatment can also improve the shape, appearance, and size of heavy breasts, as well as sagging skin.
Breast reduction surgery can be a dramatic change, or a more subtle change like in this case
BREAST LIFT
This procedure involves the lifting and reshaping of the breasts. The treatment is used to remedy severe ptosis of the skin, commonly known as sagging breasts.
This patient combined a breast lift with liposuction, in just one surgical session.
BREAST LIFT WITH IMPLANTS
As the name suggests, a breast lift is combined with implants, adding fullness and volume to the breasts.
It also adds fullness to the overall shape of the breasts and involves repositioning the nipples to a more central location on the breast mound.
A beautiful result of a breast lift plus augmentation with implants
BREAST AUGMENTATION MAMMOPLASTY WITH FAT TRANSFER
This surgery can improve the appearance, shape, and profile of your breasts without the use of implants.
It is a breast augmentation procedure that uses your own fat. Thus, it does not require a silicone implant or saline solution.
A fat transfer breast augmentation is performed by transferring fat from a donor site (such as the hips, buttocks, and waist) using liposuction, to the breasts.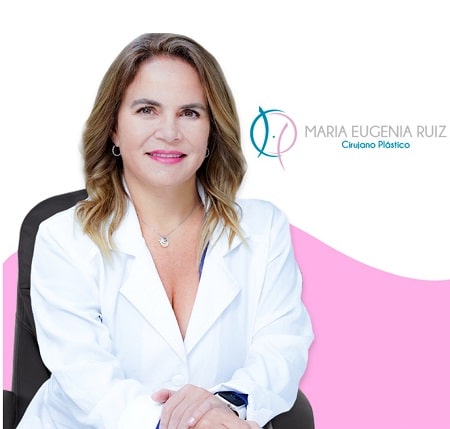 Dr. Maria Eugenia Ruiz, specialist in breast treatments (surco branch). Plastic surgeon licence CMP 29662 and Specialist RNE 15710
REMOVAL OF BREAST IMPLANTS
Implant removal or breast explant surgery is available for patients who are not satisfied with the appearance of their breast implants after augmentation. Alternatively, patients who have experienced a problem with their implants can opt for this intervention. It cold be required due to a rupture or capsular contracture or other complication.
Another reason may be to change them for smaller or larger implants.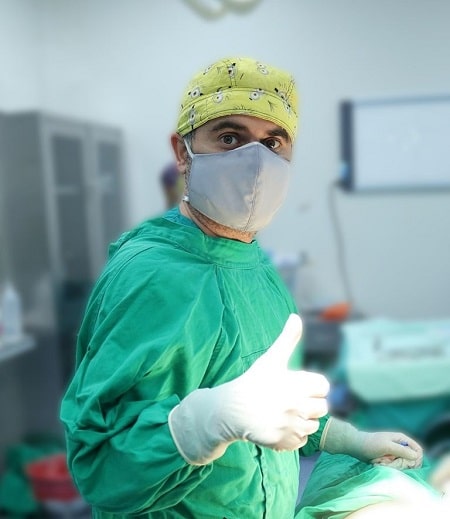 Daniel Saco-Vertiz is our specialist in breast treatments (chacarilla surco branch) Plastic surgeon licence CMP 49075 and specialized RNE 34624
BREAST ASYMMETRY SURGERY
Noticeably uneven (severely asymmetrical) breasts and nipples are known as breast asymmetry. Surgery can help correct this condition. It can also be cosmetic or even medically justified.
This treatment could include a combo of different procedures: reduction, lift, or breast augmentation.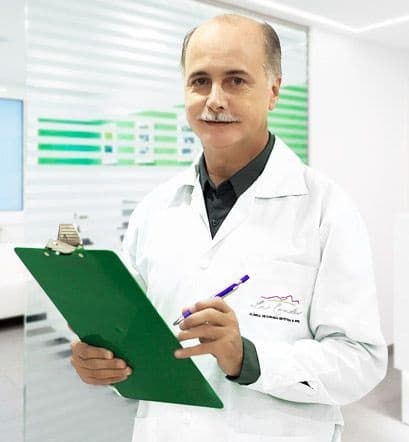 Dr Flavio Nicolich is our specialist in breast treatments (san isidro branch). Plastic surgeon licence  CMP 21341 y especializado RNE 11101 
INTERESTED? GET IN TOUCH!
For additional information or to schedule an appointment with one of our Specialists, please contact us. Leave us a message asking for a video call or a regular call, and we'll be back with you shortly.
On the other hand, if you use WhatsApp, then this is safe, fast, and effective for rapid communication.