January 3, 2023
There are several reasons for choosing to have breast implants. One of the reasons is dissatisfaction with the size of your breasts. This is why many patients choose this procedure to obtain firmer and more voluminous breasts.
WHAT ARE BREAST IMPLANTS?
They are saline solution or silicone gel medical prothesis that can adjust the thickness, size, texture and shape of the breasts. In addition, they provide immediate results to improve the aesthetics of the body. Therefore, having breast implants is also a long-term commitment to your body.
There are many options and sizes of prothesis
HOW TO CHOOSE MY BREAST IMPLANTS?
Firstly, you will need to choose the style of an implant, whether it is saline or silicone gel. This depend on your preferences, budget, and recommendations of our specialists.
Next, you must choose the size of the implant taking into account a series of considerations proposed by our surgeon, such as: symmetry, volume, shape, among others. Please feel comfortable discussing all possible concerns to obtain all the medical recommendations from our surgeons.
Many of our patients choose the Ergonomix model, or 'tear drop' for a more natural shape.
3D Simulator
At Surgery in Peru, we have Crisalix 3D software simulator. This is excellent and is used to preview the results of any surgery you are considering. Thanks to Crisalix, you will be able to choose the correct breast implants having seen the size and thickness that your breasts will have once the intervention is complete.
This way, you can see several options and make the best choice for yourself.
We have incorporated the latest 3D virtual simulation technology with Crisalix software
HOW DO YOU CHOOSE THE SIZE OF THE BREAST IMPLANTS?
After having previewed the results, our specialist will guide you through the process to obtain the precise size of the implant. These are measured in cubic centimeters by volume, rather than cup size. Bras are measured by cup size, as this includes measuring the length of the rib cage.
However, cubic centimeters are ideal to obtain a more objective measurement of the implant.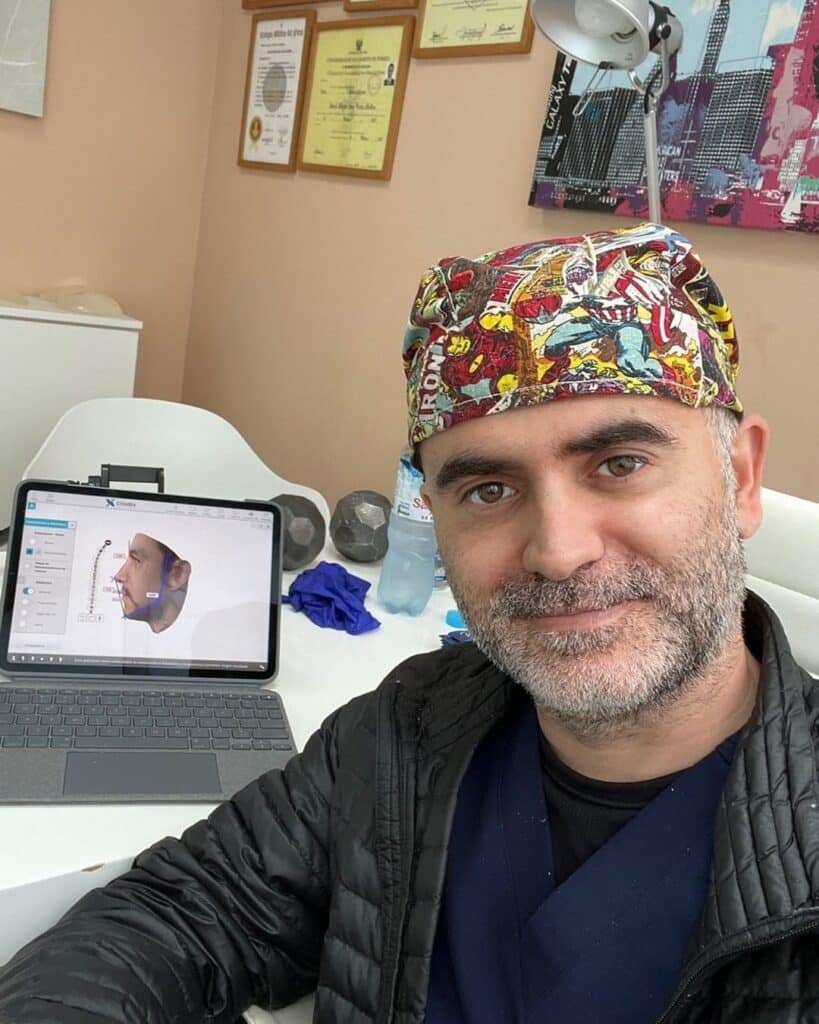 Dr Daniel Saco-Vertiz can show you a preview of the 'before' and 'after' of the surgery you want to have. Registration CMP 49075 and specialized RNE 34624 of the Medical College of Peru
SOUNDS GREAT!? CONTACT US NOW
For additional information or to schedule an appointment with one of our Specialists, please contact us. Leave us a message asking for a video call or a regular call, and we'll be back with you shortly.
On the other hand, if you use WhatsApp, then this is safe, fast, and effective for rapid communication.