October 13, 2021
Rhinoplasty, also known as a 'nose job' is a medical term that refers to the surgery used to reconstruct or transform the structure of the nose. Undergoing a rhinoplasty treatment can change your life and improve your self-esteem. Some patients undergo the procedure to correct birth defects and injuries from accidents, too.
However, the majority of people choose to undergo the procedure simply to improve the aesthetic appeal of their faces.
Rhinoplasty is widely regarded as the most difficult of all cosmetic and plastic surgery procedures. Even a modest change in nasal contour requires a sophisticated understanding of nasal anatomy.
Couple that with precise surgical technique, and familiarity of the entire structure, and you can see why it is important to take this treatment with a qualified Specialist.
The surgery is done in the OR, under general anesthesia with our team of professionals.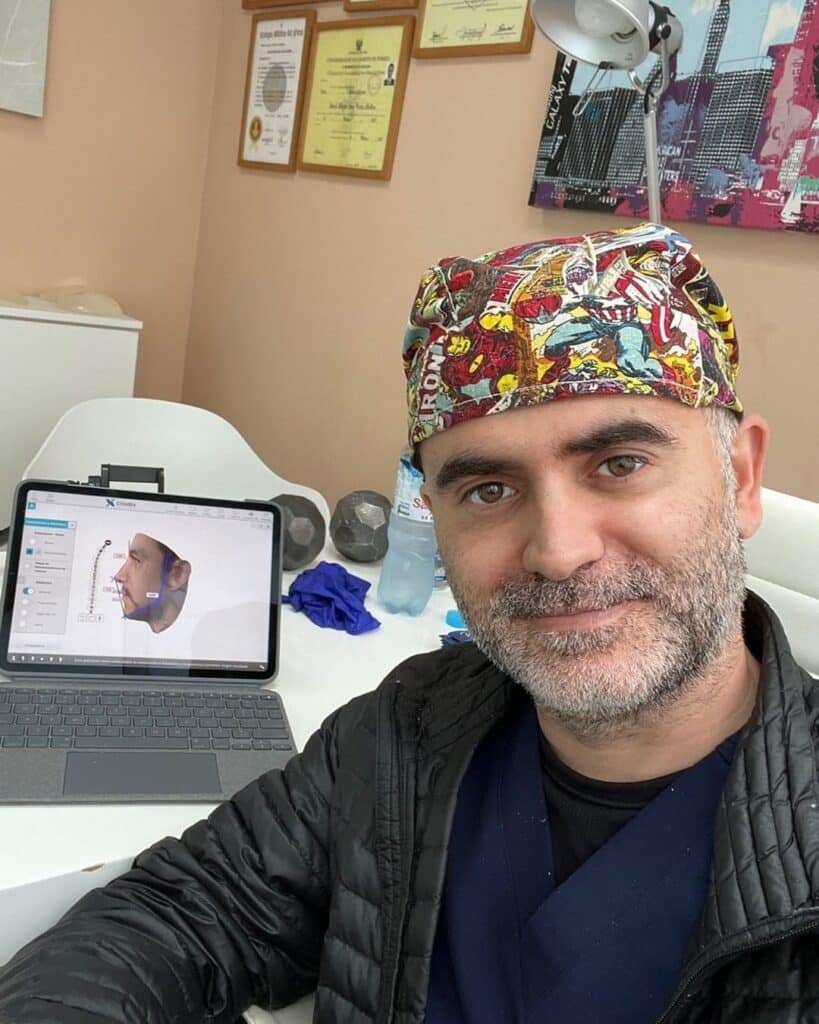 Dr Daniel Saco-Vertiz, Specialist in Crisalix software and treatment planning with 3D Simulations (surco branch only)
When is the Rhinoplasty Procedure Advisable?
Almost anyone can benefit from the aesthetical improvements in straightness and symmetry that are accomplished with a rhinoplasty treatment. Most of us are born with a natural lump in our noses that detracts from the smooth contours we associate with beauty.
On the other hand, and for some patients, a rhinoplasty is a matter of medical necessity to alleviate difficulties with breathing. Patients who suffer deformities from injury, infections, or tumors are also prime candidates for this type of correctional or reconstructive surgery.
Overview of the Rhinoplasty Procedure
Consultation
Dr Daniel Saco-Vertiz, our English-speaking specialist surgeon will discuss the goals of your rhinoplasty procedure and pinpoint the elements of your nose that may benefit from adjustments. Additionally, you will have the benefit of reviewing the results of his previous surgeries. These are documented with before and after photos, to plan out the types of changes that you wish to obtain.
Our specialist surgeon will know exactly what techniques to apply for obtaining the shape, straightness, and narrowness you desire. However, when it comes to reconstructive surgery, he will explain what limitations there may be and how to maximize the tissue available.
His goal is to construct a functional and aesthetically pleasing nose that you love.
Treatment
Rhinoplasty procedures are always performed using general anesthesia. It is an outpatient procedure that normally takes 2 to 3 hours. Remember, rhinoplasty is one of the most complex procedures because it involves both technical skill and artistic vision.
After all, your nose is the central focal point of your face and requires the utmost care. A variety of surgical techniques must be meticulously planned to determine what parts of the nasal structure are to be augmented, altered, or reduced.
For many years, the reduction was the sole method for smoothing out the contours of the nose. Nowadays, reduction and augmentation are used simultaneously to shape the nose without restricting aspiration. Bone and cartilage grafts are often performed by removing tissue from the nasal septum in primary procedures.
Meanwhile, incisions are typically hidden inside the nostrils or limited to a small incision at the base of the nose. At the completion of the surgery, the nose may be put in a cast or simply taped up. It can also be packed with supportive material to aid in healing. All these things are discussed at the consultation.
Recovery
During the recovery period, a splint may be applied to the nose for up to a full week. Although some swelling and discoloration of the skin may occur around the eyes, it will improve after the third day. Meanwhile, strenuous exercise and activities should be avoided for the first 6-weeks as the bones and cartilage heal.
WHICH SURGEON TO CHOOSE?
Firstly, do your homework! Check out Peru's medical college website (Colegio Medico del Peru) and see if the doctor really has a RNE (National Registry of Specialist) license. Many doctors only have a CMP license, but this is not enough for invasive, specialist procedures.
Finally, talk to us. Make contact and have an in-depth conversation is a good starting point. This is important because you get a feel for the type of clinic we are and the service you can expect to receive.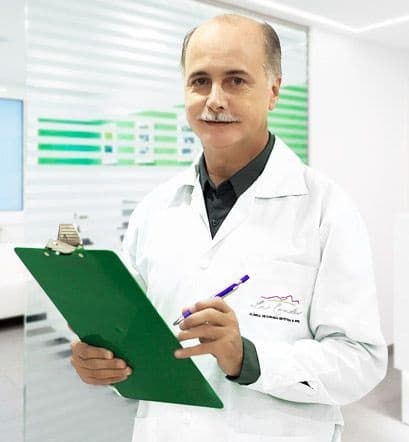 Dr Flavio Nicolich, Specialist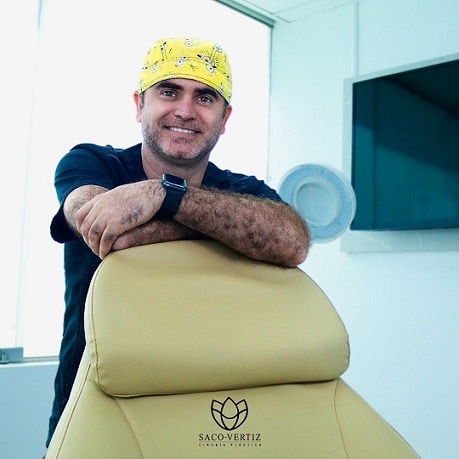 Dr Daniel Saco-Vertiz, Specialist
SOUNDS INTERESTING? CONTACT US
For additional information or to schedule an appointment with one of our Specialists, please contact us. Leave us a message asking for a video call or a regular call, and we'll be back with you shortly.
On the other hand, if you use WhatsApp, then this is safe, fast, and effective for rapid communication.