October 5, 2023
Rhinoplasty, often referred to as a "nose job," is a popular cosmetic surgery that can enhance both the aesthetics and function of the nose. It is also the best option for harmonizing your facial characteristics and improving symmetry. Let's explore the objectives and positive points of getting a rhinoplasty in Peru: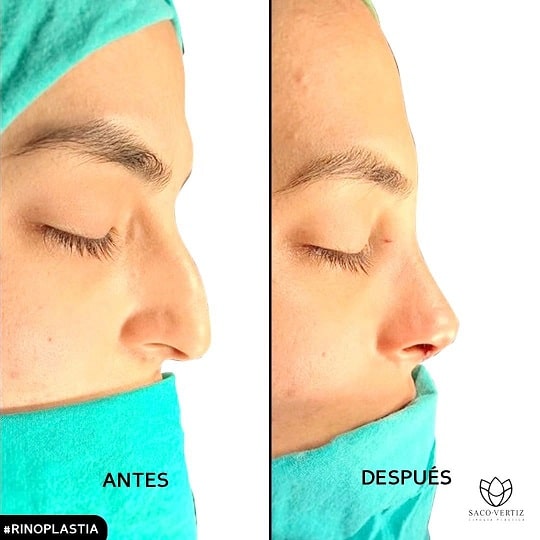 Objective of Rhinoplasty in Peru:
Rhinoplasty, when performed by one of our skilled surgeons in Peru, aims to achieve several key objectives:
1. Enhancing Aesthetics:
Improved Nose Shape: When performed by one of our skilled surgeons in Peru, rhinoplasty can reshape the nose to better harmonize with your facial features.
Balanced Profile: Achieve a balanced and proportionate facial profile when under the care of our expert surgeons.
2. Correcting Functional Issues:
Improved Breathing: Correct structural issues that hinder normal breathing, such as a deviated septum, with the expertise of our surgeons.
Relief from Sinus Problems: Alleviate chronic sinus problems associated with nasal deformities through our specialized procedures.
3. Boosting Confidence:
Improved Self-Esteem: Enhanced facial aesthetics, as achieved by our skilled surgeons in Peru, can boost self-confidence and overall well-being.
Personalized Results: Surgeons work closely with patients to achieve their unique aesthetic goals, ensuring satisfaction.
Positive Points of Rhinoplasty in Peru:
Now, let's delve into the positive aspects of choosing Peru for your rhinoplasty procedure, performed by our skilled surgeons:
1. Expertise and Experience:
Skilled Surgeons: We have three board-certified and experienced plastic surgeons who specialize in rhinoplasty, ensuring that you are in the hands of experts.
Global Recognition: Our surgeons have trained abroad and adhere to international standards of surgical excellence, providing you with the best care possible.
2. Affordable Pricing:
Cost-Effective: Rhinoplasty in Peru, performed by our skilled surgeons, is significantly more affordable than in many Western countries, without compromising quality.
3. Cutting-Edge Technology:
State-of-the-Art Facilities: Medical facilities in Peru, where our skilled surgeons operate, are equipped with advanced technology to ensure precision and safety during surgery.
Innovative Techniques: Our surgeons stay updated with the latest rhinoplasty techniques, providing patients with the best possible results.
4. Natural Results:
Customized Approach: Our skilled surgeons work closely with patients to create results that look natural and enhance their unique beauty.
Minimal Scarring: Expert surgical techniques minimize scarring, ensuring a discreet and aesthetically pleasing outcome.
¡ESTOY INTERESADO ¿CUAL ES EL SIGUIENTE PASO?
Por favor, contáctenos para programar una cita o hacer cualquier pregunta. También estamos en WhatsApp para información adicional o agendar una cita. ¡Es rápido y seguro!