July 1, 2023
SurgeryinPeru is a serious company that offers unrivaled patient-clinic customer care. We provide a complete travel solution for patients traveling from abroad to take treatment in Lima. We also see many expats and Peruvians that look for quality dental treatment in Lima.
To make this process as smooth as possible, we can take care of all the details. This includes airport transfers, accommodation, and travel to your appointments. In addition, our coordinator is always available to help you with any questions or concerns about treatment.
Lloyd Hannis takes care of all your treatment details 
Quality Dental Treatment in Lima – We take care of you
With SurgeryinPeru, we guarantee that you will receive top-quality dental treatment at a reasonable cost.
Our dental clinic specializes in dental surgery such as dental implants, extractions, bone graft, tissue graft, gum graft, sinus lift, and tooth abscess removal. And of course all the regular stuff, too! This includes cleanings, crowns, veneers, and bridges.
Our 3D x-rays guarantee a detailed diagnosis on your first visit with us
With a big focus on advanced 3D technology, our clinic is one of the most modern in Latin America. We take all the precautions required by law for your biosecurity. This includes brand new, sterilized gowns, caps, and shoe wear for all patients when entering the clinic.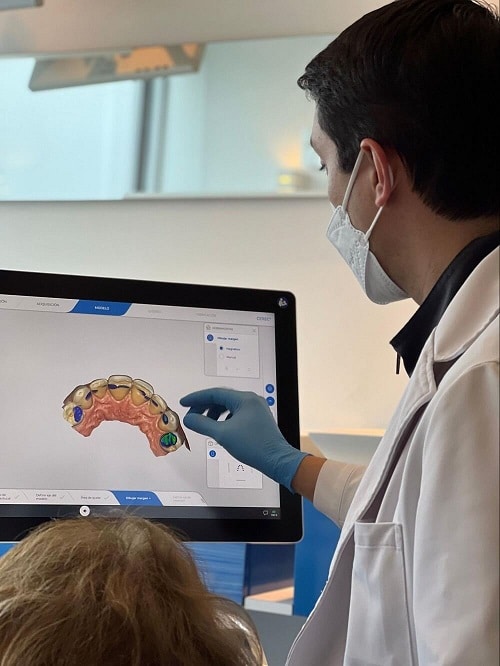 CEREC 3D CAD CAM system allows us to make crowns, veneers and bridges in one same-day appointment
Guaranteed quality of service
Our quality and affordable options for dental treatment in Lima are the ideal solutions for people willing to travel from their home countries and save lots of money in the process.
We guarantee that our clinic and quality dental treatment will far surpass your expectations. Treatments can be combined with special sedation to help you relax and even sleep through the bulk of treatment. This is a particularly popular part of your whole dental experience with us.
Dra Sandra Bobbio, director of our clinic and specialist in root canal, plus smile design. 
We organize your trip for you
With more than ten years of experience, we are aware of what you expect in terms of customer service and quality of the clinic. With this in mind, we personalize treatments and even combine them with others, too. This can include combining dental treatments with:
We are fortunate to be in a position to offer all of these services. We will provide all the support you need, including treatment information, transfers, accommodation, and superb follow-up care, too.
Once you have completed the procedures, you will be able to enjoy all that Lima has to offer; its delightful and healthy local fresh food, the many pristine natural settings, the sparkling blue sea waters, and the beautiful cliff-top parks.
We can add a little-known cultural side to your experience, too! This includes cooking classes, time to see museums, trips to Cuzco and Machu Picchu, and anything else that tickles your fancy.
Sounds Great? Find out more!
You can contact us through our online form or directly by WhatsApp Direct which is fast and easy for most people.