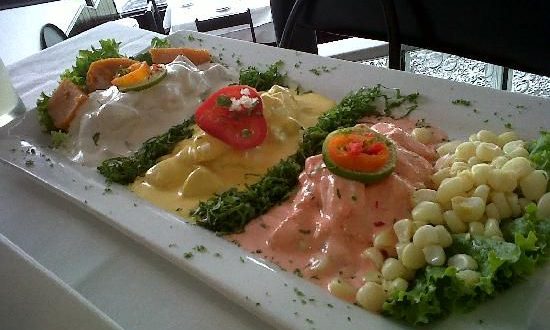 March 31, 2020
There are many reasons why someone would come to Lima for a stay of two weeks or more. This is often because people look to take advantage of lower-cost medical treatments such as dentistry, plastic surgery, weight loss, and others, too. See treatment options here.
However, Lima is very well known for its food! Famous chefs such as Gaston Acurio and Virgilio Martinez have long been at the top of the country's culinary efforts, with fabulously elaborated dishes in their restaurants… and of course, a price tag to suit. They also require booking weeks in advance, so we understand that it's not for everyone.
Peruvian Cuisine Cooking Classes
On the other hand, and if that doesn't fit with your budget, then there are plenty of other options. For example, taking a cooking class to learn how to make a typical Peruvian dish is an excellent way to understand why Peruvian cuisine is so well known.
You can also savor the moment by eating the dish you prepare which makes it a good deal for all involved and something of a unique experience. Guided by a professional local chef, you can test your own kitchen skills and fusions with the freshest Peruvian ingredients.
Another option includes visiting a mid or high-end Lima restaurant. Great service and mouth-watering food in North America would cost hundreds of dollars. In Lima, you can get the same five-star service, uniquely delicious blends of food with exquisite aromas for around US$20-25 each, per main course.
Where to go for some exquisite Peruvian Cuisine?
Some of the more well-known local restaurants for Peruvian cuisine where you can eat great food for a reasonable price in the popular and touristy district of Miraflores include:
La Mar (ceviche)
Panchita (international and local cuisine)
La Rosa Nautica (fish and seafood)
Huaca Pucllana (Peruvian specialties)
Either way, Peru has something for everyone. Having a few days before any surgery to enjoy the Peruvian food and the sights of the City is something to cherish and remember.
Got Questions?
Drop us a line via our Contact Form or directly to our WhatsApp, +51 977547437