May 9, 2020
A PDO thread lift is a non-surgical skin rejuvenation treatment that lifts and tightens skin. They are special threads that are made of Polydioxanone (PDO).
A thread lift works particularly well with bio-stimulating fillers (hyaluronic acid) to provide a comprehensive anti-aging solution. This is great because it allows us to turn back the clock for our patients, without doing surgery.
What can I expect from a PDO Thread Lift?
Most importantly, the cheeks and lower face, in particular, benefit greatly from the procedure. Treatment allows a lift which is similar to a traditional facelift.
You will notice three principal effects on the skin:
Instant skin lifting
Cellular renewal due to collagen stimulation which improves skin texture, fine lines and elasticity.
Skin tightening, by contracting fat tissue.
What Areas Can Be Treated with PDO Thread Lift?
A PDO thread lift is a very versatile treatment. It allows practically all areas of the face to be treated, including:
Who is Suitable for a PDO Thread Lift?
This treatment is suitable for someone who is willing to undergo some injections. Most importantly, it is for people who want to attain an immediate lift of the facial contours without undergoing full facelift surgery. It is best suited for men and women who are unwilling to tolerate the downtime of a facelift. Likewise, it still leaves a refreshed and lifted looking natural effect.
What Results Can I Expect After the Treatment?
Your skin is immediately lifted after a PDO thread lifting procedure. You will notice a much more natural look after the first week. The full rejuvenation effects kick in after 1 – 2 months. You will notice better skin texture, firmer, and smoother skin.
How Long Do They Last?
About 9 months after treatment, the threads would have dissolved. However, the results will still continue for many more months. Finally, we might recommend repeating the procedure after the initial 6 – 9 months have passed. This allows for a more long-lasting result of up to 3 years.
In conclusion, this is a one-appointment mini-operation ideal for adults who want a quick solution to improve their skin.
WHICH SURGEON TO CHOOSE?
Firstly, do your homework! Check out Peru's medical college website (Colegio Medico del Peru) and see if the doctor really has a RNE (National Registry of Specialist) license. Many doctors only have a CMP license, but this is not enough for invasive, specialist procedures.
Finally, talk to us. Make contact and have an in-depth conversation is a good starting point. This is important because you get a feel for the type of clinic we are and the service you can expect to receive.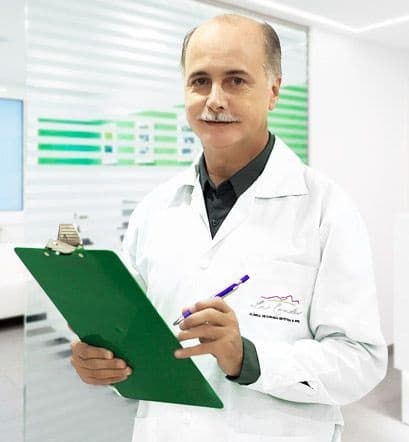 Dr Flavio Nicolich, Specialist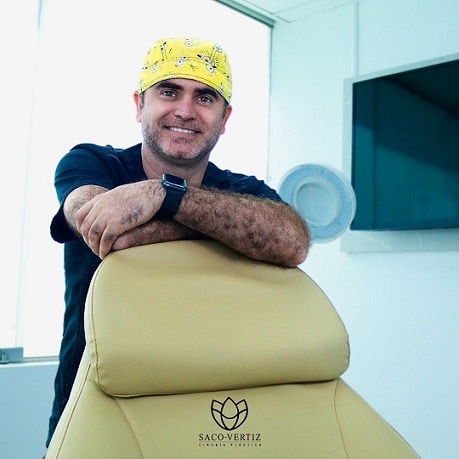 Dr Daniel Saco-Vertiz, Specialist
SOUNDS INTERESTING? CONTACT US
For additional information or to schedule an appointment with one of our Specialists, please contact us. Leave us a message asking for a video call or a regular call, and we'll be back with you shortly.
On the other hand, if you use WhatsApp, then this is safe, fast, and effective for rapid communication.