March 9, 2019
Otoplasty is a treatment to change the shape, position or size of the ears. Also known as cosmetic ear surgery, you might choose this option if you are concerned by how far your ears stick out.
Otoplasty is a very safe treatment which does not change your ability to hear. It can be done on anyone after the ears have reached their full size, normally from the age of five onwards.
As a result, it is performed to make the ears look totally natural and well positioned. These changes are permanent.
When is the Otoplasty Procedure Advisable?
Any person who has suffered rude remarks and bullying from others about their ears should consider an otoplasty as the solution. If your ears are large and mis-proportioned from your head or stick out, then you are also a good candidate.
Overview of the Otoplasty Procedure
1. Consultation
Consultations for otoplasty are more straightforward than for other types of plastic surgeries. Our specialist English-speaking plastic surgeon will ask you about your medical history, do a physical exam of the ears and talk to you about your expectations.
The goal of plastic surgery is to obtain results that look as natural as possible. Therefore, in the end, you can expect your ears to look much closer to what is considered a natural appearance.
2. Treatment
Good news! Otoplasty is an outpatient procedure which means you go home the same day. Sometimes the procedure is done with sedation and local anesthesia, which numbs only part of your body. In other cases, general anesthesia — which makes you sleep — may be given before the treatment begins.
Otoplasty techniques vary based on the degree of correction needed. The technique our plastic surgeon chooses will determine the location of the incisions and the resulting scars. Remember, the scars are behind the ears and cannot be seen.
The specialist might make incisions:
On the backs of your ears
Within the inner creases of your ears
After making incisions, out specialist plastic surgeon might remove excess cartilage and skin. He will then fold the cartilage into the correct position and secure it with internal stitches.
3. Recovery
Certainly, some discomfort and itching are considered normal for the initial days following otoplasty treatment. You will be prescribed some medication to control the discomfort and assist in the healing process.
A loose headband is recommended to be worn for the first few days to maintain their new position and prevent you from touching or pulling the ears. This should also be worn while asleep to stop the ears being pulled when you roll over.
WHICH SURGEON TO CHOOSE?
Firstly, do your homework! Check out Peru's medical college website (Colegio Medico del Peru) and see if the doctor really has a RNE (National Registry of Specialist) license. Many doctors only have a CMP license, but this is not enough for invasive, specialist procedures.
Finally, talk to us. Make contact and have an in-depth conversation is a good starting point. This is important because you get a feel for the type of clinic we are and the service you can expect to receive.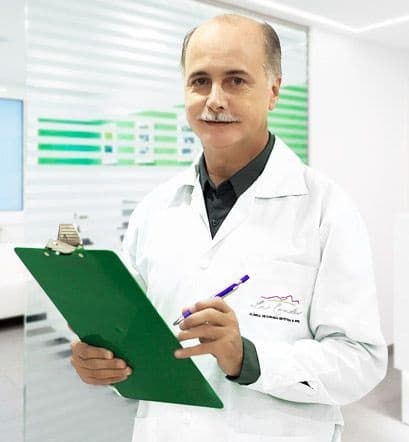 Dr Flavio Nicolich, Specialist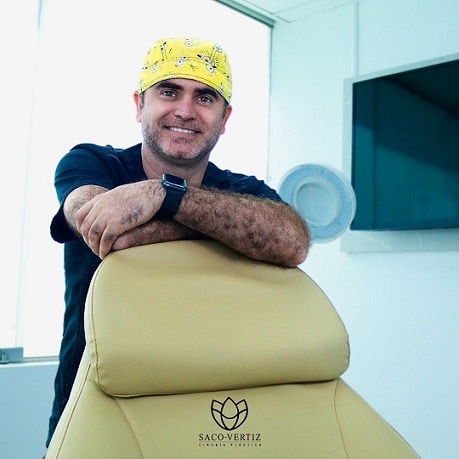 Dr Daniel Saco-Vertiz, Specialist
SOUNDS INTERESTING? CONTACT US
For additional information or to schedule an appointment with one of our Specialists, please contact us. Leave us a message asking for a video call or a regular call, and we'll be back with you shortly.
On the other hand, if you use WhatsApp, then this is safe, fast, and effective for rapid communication.