December 16, 2021
If you are considering liposuction treatment, this is important information is for you! We have prepared some simple questions and answers to help you make this decision.
Liposuction Frequently Asked Questions: Why is it so popular?
One of the best aspects of liposuction is that it can treat unwanted fat in a wide variety of areas of the body. While many of our patients struggle with excess fat in the stomach, thigh, hips, or flank region (love handles), others may want liposuction on the back, arms, legs, or the bra area.
Do you weigh less after liposuction?
No. This is a common misconception. Actually, liposuction is not a weight loss procedure. It is not designed to drastically reduce your weight. Instead, it's a contouring procedure meant to address problem areas that just won't respond to exercise and diet in the way you want.
Important Benefits of Liposuction
Liposuction is a safe fat removal.
Also, liposuction permanently removes fat cells.
Losing fat can improve your health.
Good liposuction will improve your appearance and the way others perceive you.
Without a doubt, liposuction can boost your self-esteem.
Liposuction Frequently Asked Questions: Does liposuction last forever?
It is natural for the skin to lose some firmness with aging, but the results of liposuction are generally long-lasting as long as you maintain your weight. If you gain weight after liposuction, your fat distribution may change.
Does liposuction hurt?
What should you expect from liposuction? Well, this is a major surgery so it is important for us to be totally transparent.
Liposuction requires undergoing general anesthesia for the procedure. This means that you will be asleep and will not feel any pain during liposuction surgery. However, you will feel discomfort after the procedure, which is normal. Following treatment, the body then needs some time to heal and recover.
Therefore, rest and relaxation is important in the first days following surgery. It is extremely important to follow the doctor's instructions and the prescription provided to limit and control these symptoms.
Liposuction Frequently Asked Questions: Is liposuction worth having?
Some people wonder if liposuction is worth the price, but figures indicate that most people who undergo liposuction are very happy with the results. In fact, liposuction has a 91% "worth it" rating on RealSelf.com. Check it out!!
WHICH SURGEON TO CHOOSE?
Firstly, do your homework! Check out Peru's medical college website (Colegio Medico del Peru) and see if the doctor really has a RNE (National Registry of Specialist) license. Many doctors only have a CMP license, but this is not enough for invasive, specialist procedures.
Finally, talk to us. Make contact and have an in-depth conversation is a good starting point. This is important because you get a feel for the type of clinic we are and the service you can expect to receive.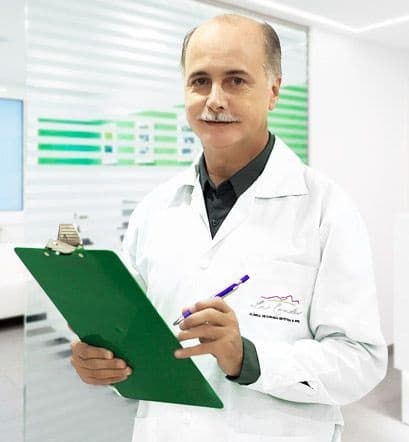 Dr Flavio Nicolich, Specialist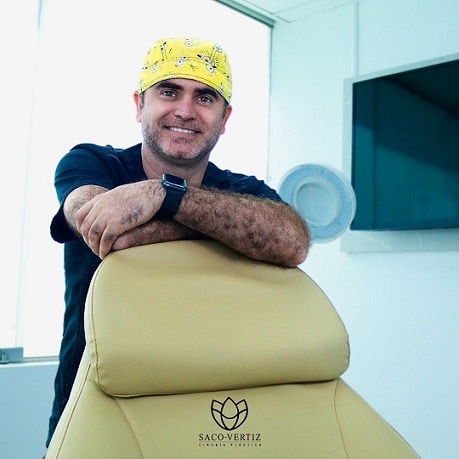 Dr Daniel Saco-Vertiz, Specialist
SOUNDS INTERESTING? CONTACT US
For additional information or to schedule an appointment with one of our Specialists, please contact us. Leave us a message asking for a video call or a regular call, and we'll be back with you shortly.
On the other hand, if you use WhatsApp, then this is safe, fast, and effective for rapid communication.