May 14, 2020
Liposculpture fat removal is one of the most exciting and effective treatments in modern cosmetic surgery. Liposculpture is about shaping the figure and improving its appearance.
It is a very effective treatment and is suitable for both men and women.
This patient treated abdomen and flanks for a more streamlined appearance
Am I a Candidate for liposculpture?
The first requirement is not to be very overweight. The second is not to smoke, or you should quit smoking. If you smoke, your tissues are deprived of oxygen which is problematic for recovery. Finally, it is very important to attend an initial consultation and evaluation with our specialist.
Although there are many wonderful things that can be accomplished with good liposculpture, patients should discuss their expectations with our specialist. At the same time, the doctor will explain what can be achieved and what cannot be achieved.
Upper and lower back liposuction treatment
Keep in mind that liposculpture is not, in any case, a treatment for weight loss. It also does not work to eliminate cellulite. Remember, it serves to shape the figure and eliminate fat that has not been eliminated with diet and exercise.
The treatment
Liposculpture is a type of surgery that removes fatty deposits through cannulas. These are placed in the area of ​​the body where the fat has to be removed. At the same time, the doctor will shape the body using the remaining fat. Thus, the shape of the body is improved and perfected.
This patient performed a liposculpture treatment and reduction mammoplasty
What happens after liposculpture?
After treatment, the skin adapts to the new contours of the treated areas and the results improve over time.
There is a mandatory rest period of 3 to 4 days, minimum. After the fourth day, you can do activities like shopping and walking in the park.
Roughly a week after treatment you can return to most of your daily activities.
WHICH SURGEON TO CHOOSE?
Firstly, do your homework! Check out Peru's medical college website (Colegio Medico del Peru) and see if the doctor really has a RNE (National Registry of Specialist) license. Many doctors only have a CMP license, but this is not enough for invasive, specialist procedures.
Finally, talk to us. Make contact and have an in-depth conversation is a good starting point. This is important because you get a feel for the type of clinic we are and the service you can expect to receive.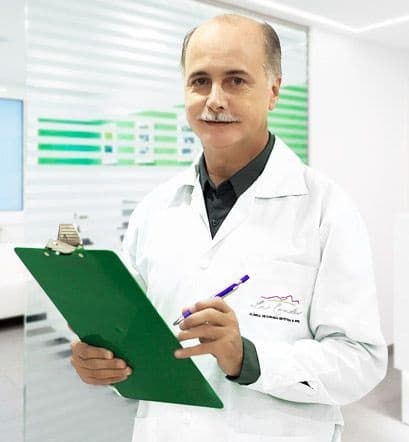 Dr Flavio Nicolich is our specialist in liposuction treatments – CMP 21341 and RNE (specialist) N° 11101, san isidro branch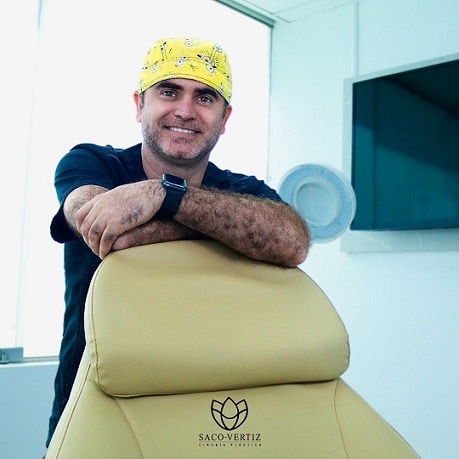 Dr Daniel Saco-Vertiz is our specialist in liposuction treatments – CMP 49075 and RNE (specialist) N° 34624, surco branch
SOUNDS INTERESTING? CONTACT US
For additional information or to schedule an appointment with one of our Specialists, please contact us. Leave us a message asking for a video call or a regular call, and we'll be back with you shortly.
On the other hand, if you use WhatsApp, then this is safe, fast, and effective for rapid communication.