May 12, 2021
J Plasma is an advanced treatment that offers excellent results for skin toning and rejuvenation, providing multiple benefits.
What is J Plasma?
J Plasma, or Renuvion, is a revolutionary procedure that uses cold plasma energy to rejuvenate and retract the skin. It can be applied to any part of the body, whether to tighten the skin of the abdomen, neck, face, legs, or arms.
Happily, recovery is faster and has fewer complications than a tummy tuck, lift, or liposuction.
Interestingly, it is one of the most revolutionary techniques for tightening the skin. This is because the energy of the cold plasma generates an instantaneous contraction in the skin. Thus, massively improving all sagging areas.
No laser, ultrasound, or radiofrequency treatment is capable of tightening and firming the skin at this level.
What are the benefits of this procedure?
Immediately tightens and firms the skin.
Allows quick recovery.
Improves the elasticity of the skin.
You do not need large incisions or scars.
You achieve natural results.
How is the J Plasma done?
The first step is to apply anesthesia to ensure that the patient does not feel any pain.
The J Plasma tube is introduced under the skin. This will produce internal heat that will transform the tissues to a plasma state. The temperature reached during the entire surgery is 34ºC. Therefore, it does not cause burns and is not dangerous for the skin.
During application, the tissues will begin to contract and tighten immediately.
Finally, this procedure allows many patients to avoid uncomfortable scars, for example, in an arm lift, tummy tuck, or other more invasive treatments.
Who is suitable for this treatment?
The J Plasma treatment is aimed at men and women between 30 to 70 years old, with all skin types.
In addition, it is ideal for patients with mild to moderate sagging. If the levels are higher, a facelift or other treatment is recommended as the case may be better suited for surgical intervention.
Remember, this procedure is for those who want to improve their aesthetics without major complications, costs, and downtime. Dr. Daniel Saco-Vertiz is our Specialist in rejuvenation and plastic surgery treatments.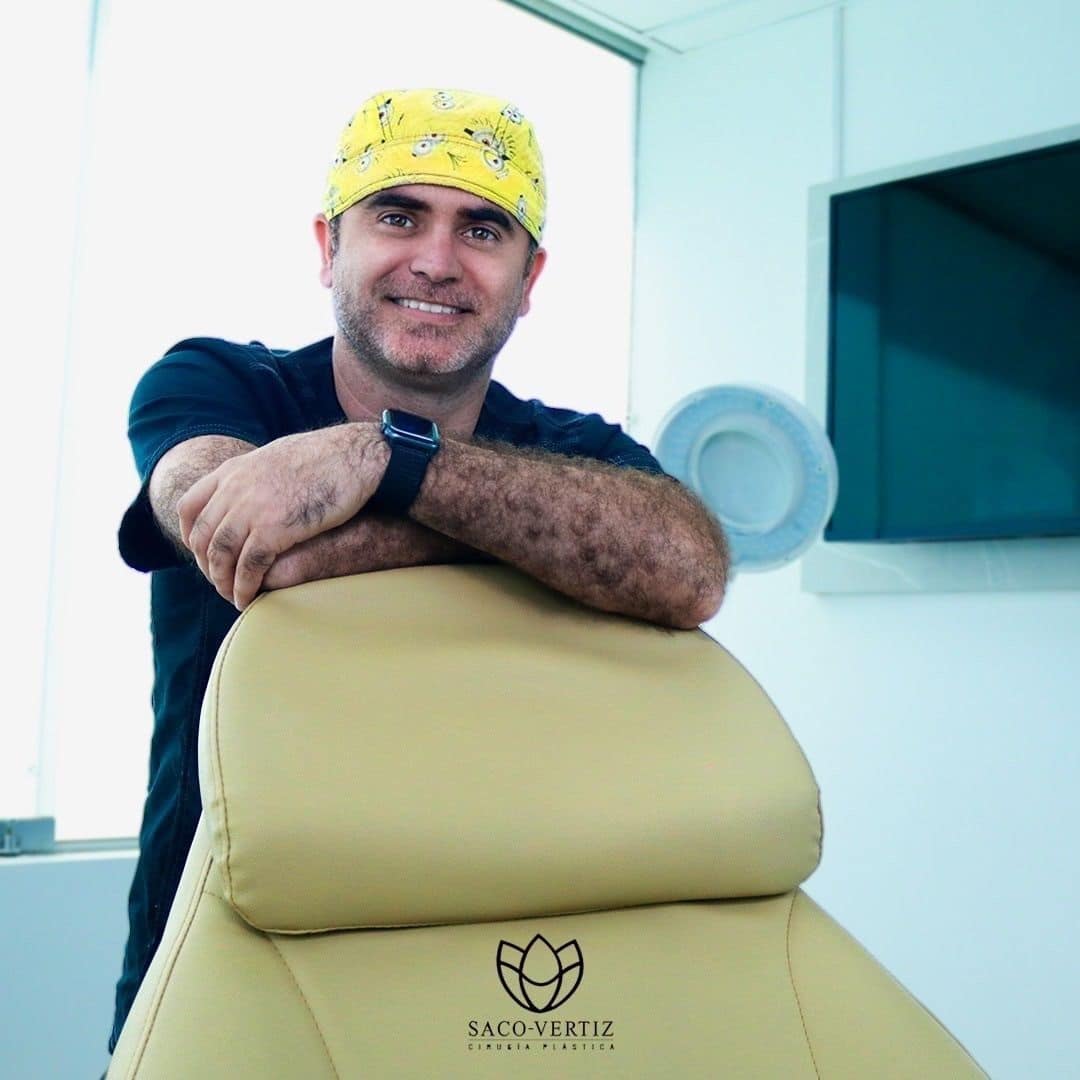 Dr Daniel Saco-Vertiz is our Specialist in treatment with JPlasma, Renuvion
Sounds great? Contact us.
For additional information or to schedule an appointment with one of our Specialists, please contact us. Leave us a message asking for a video call or a regular call, and we'll be back with you shortly.
On the other hand, if you use WhatsApp, then this is safe, fast, and effective for rapid communication.