June 12, 2023
Dental implants work by replacing a missing tooth or a tooth that is so damaged it can no longer be saved. And it doesn't stop there! Dental implants can be used to replace a whole arch of teeth which can be supported on 4, 5 or 6 implants.
Nowadays, thanks to modern technology with 3D x-ray planning and 3D CAD-CAM, the two stages of the implant process can be complete in as few as two appointments! This is great because it eliminates the need for taking messy dental molds or waiting for lab work. Also, you can avoid making additional and unnecessary trips to the clinic.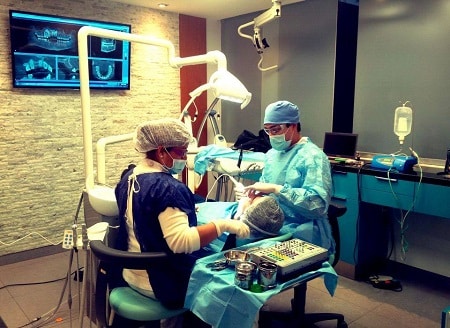 These are high precision, advanced dental implants at our clinic in Lima, Peru.
How do dental implants work?
Happily, this is a minimally invasive, often pain-free surgery. Many of our patients are surprised they can return to their regular routine the following day.
For phase two, our abutments and crowns are custom-made by 3D CAD-CAM from reinforced ceramic and porcelain in one short appointment. This ensures they are extremely strong and will stand the test of time.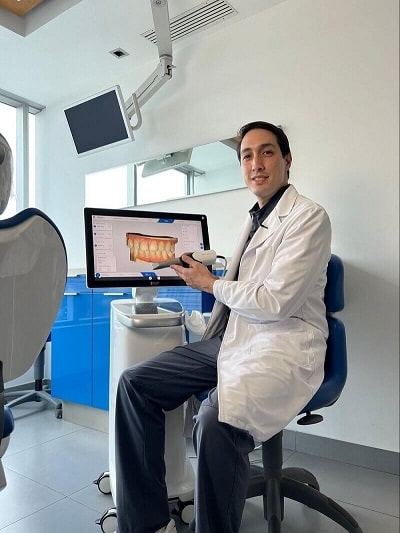 Dr Daniel Yuen, specialist implantologist
You can learn more about dental implants and how we implement 3D technology by reading our more in-depth article, here.
Sounds Great?! Contact us for more information or to schedule an appointment.
If you are looking for dental implants, please call or text us on our direct number, here.