May 1, 2020
Chin augmentation, also known as a chin implant treatment, is one of the simplest treatments available in plastic surgery. At the same time, it is one of the treatments that give the biggest confidence boost. Chin implants are ideal for men or women who wish to improve an under-projected chin.
Safe and predictable, our patients love the difference it makes to their image! They consider it to definitely be a worthwhile surgery.
How Does a Chin Implant Surgery Work?
Chin implant surgery is an outpatient procedure, meaning you go home after the surgery is complete. The operation is performed using general anesthesia or local anesthesia with sedation.
A small incision is made either underneath the chin or inside the mouth. Through this incision, our specialist surgeon creates space for the chin implant and fits it around the chin bone.

What Does it do?
A chin implant alters the physical appearance of the face, providing improved balance and symmetry to complement other facial characteristics such as the nose, lips, and cheeks.
The words 'chin augmentation' specifically refers to refinement or improvement of the bone contour in the chin area.
What are chin implants made from?
Chin augmentations with silicone rubber implants are examples of a low-risk, high-benefit procedure. Some chin implants are fixed to the mandible, while others are held in place by the pocket itself.
There are some other materials available, and the exact technique that is ideal for you will be discussed during the consultation and evaluation with our specialist.
How long does it last?
Results are aimed to make a permanent change as a chin implant can last a lifetime. However, it can be removed if desired with another surgery.
Some of the key benefits of chin implants:
Permanent results after one procedure
Dramatic improvements possible
Chin implants look and feel very similar to the natural chin bone
Multiple options for implant shape, size, and projection to customize your look
Short surgery with very low risk when performed by a qualified cosmetic surgeon
Scars are undetectable once healed
Neck liposuction and/or rhinoplasty can be performed at the same time to enhance results
WHICH SURGEON TO CHOOSE?
Firstly, do your homework! Check out Peru's medical college website (Colegio Medico del Peru) and see if the doctor really has a RNE (National Registry of Specialist) license. Many doctors only have a CMP license, but this is not enough for invasive, specialist procedures.
Finally, talk to us. Make contact and have an in-depth conversation is a good starting point. This is important because you get a feel for the type of clinic we are and the service you can expect to receive.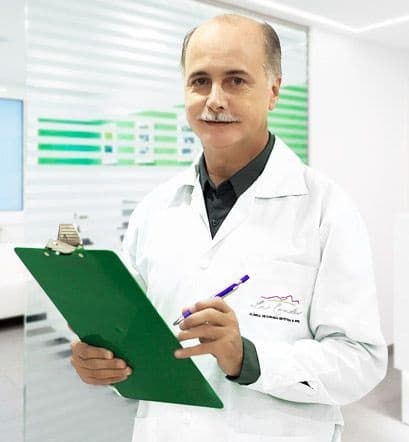 Dr Flavio Nicolich, Specialist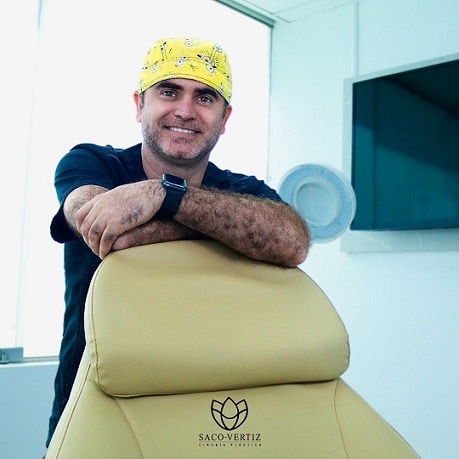 Dr Daniel Saco-Vertiz, Specialist
SOUNDS INTERESTING? CONTACT US
For additional information or to schedule an appointment with one of our Specialists, please contact us. Leave us a message asking for a video call or a regular call, and we'll be back with you shortly.
On the other hand, if you use WhatsApp, then this is safe, fast, and effective for rapid communication.