January 25, 2022
A large majority of women have asymmetric breasts. Breast asymmetry occurs when one breast has a different size, volume, position, or form from the other. Surprisingly, this is very common and affects more than half of women.
Our specialist plastic surgeons can help you balance the size of your breasts and match the positions and shapes of your nipples, too.
This is what happens in the O.R during breast asymmetry surgery, in a modern, clean and well equipped operations area.
CORRECTIVE SURGERY IS AVAILABLE WITH US TO TREAT UNEQUAL BREAST SIZES OR DIFFERENT BREAST SHAPES.
Are your breasts noticeably different sizes? In other words, are they asymmetrical or visibly different in size or shape?
Do your breasts look lopsided or uneven even when you wear bras, swimsuits, or other clothing?
Is one of your nipples sitting in a slightly different spot?
Are your nipples very different in shape, size or position?
If the answer to any of the above questions is yes, then corrective surgery for asymmetrical breasts is the solution for you.
HOW MANY WOMEN HAVE BREAST ASYMMETRY?
Having asymmetrical breasts is a very common condition. Actually, it is estimated that around 50% of all women have a noticeable asymmetry that concerns them.
Even women with similar sized breasts have asymmetry, although these ladies may not focus as much on the condition as women with very uneven breasts.
IS SURGERY FOR ASYMMETRIC BREASTS MEDICALLY INDICATED?
No, not necessarily. Interestingly, breast asymmetry is primarily a cosmetic concern for women rather than a physical one. However, severely uneven breast shapes and sizes can have health-related implications.
Corrective surgery for severe breast or nipple asymmetry may be medically necessary. However, you must meet specific criteria which can be discussed at consultation.
WHAT PROCEDURES CAN HELP WITH DIFFERENT BREAST SIZES, OR ENLARGED NIPPLES?
This can actually vary a lot and could include two or three different treatments. For example,
Some women may be better off having breast augmentation using different sized breast implants.
Other women may need a breast lift either with an augmentation, or alone.
While others may opt for a breast lift combined with a reduction. This would incur slightly different amounts of reduction on one side than the other.
These surgeries, done correctly, help reduce noticeable differences in breast size or nipple shape.
WHEN IS BREAST ASYMMETRY SURGERY RECOMMENDED?
Our Specialist Plastic Surgeons will be the first to ASSURE you that women's breasts are "sisters, not twins". What this observation means is that it is extremely rare for women to have breasts of exactly the same size.
If you are uncomfortable with the look and size of asymmetrical breasts, then it's time to come in and meet us for a consultation.
WHICH SURGEON TO CHOOSE?
Firstly, do your homework! Check out Peru's medical college website (Colegio Medico del Peru) and see if the doctor really has a RNE (National Registry of Specialist) license. Many doctors only have a CMP license, but this is not enough for invasive, specialist procedures.
Finally, talk to us. Make contact and have an in-depth conversation is a good starting point. This is important because you get a feel for the type of clinic we are and the service you can expect to receive.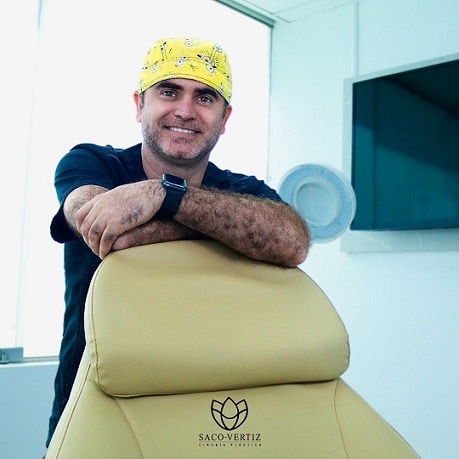 Dr Daniel Saco-Vertiz, specialist in breast treatments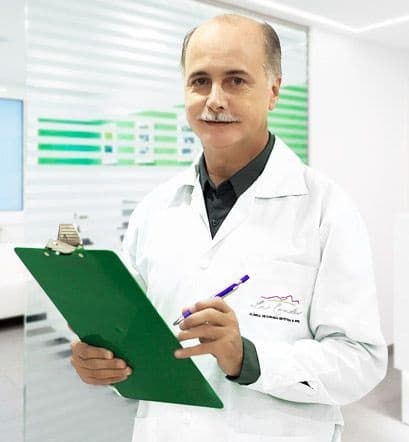 Dr Flavio Nicolich, specialist in breast treatments
SOUNDS INTERESTING? CONTACT US
For additional information or to schedule an appointment with one of our Specialists, please contact us. Please leave us a message asking for a video call or a regular call, and we'll be back with you shortly.
On the other hand, if you use WhatsApp, then this is safe, fast, and effective for rapid communication.