October 28, 2022
Botox is an extremely popular procedure used by millions of people every year to eliminate wrinkles and expression lines.
What you should know about Botox
Our skin shows more wrinkles and changes as the years go by. Botox contains a compound that helps prevent wrinkles and expression lines appearing and re-appearing, with results typically showing after five to seven days.
A typical Botox treatment normally lasts about 7 to 10 months. For this reason, treatment should be repeated after this period.
There are three main areas it can be applied to.
The forehead,
Between and around the eyebrows,
The crow's feet to the side of the eyes.
Application of Botox
During the initial consultation, our specialist will listen to your opinion and desires for the treatment. He will recommend the parts of the face where the Botox should be used.
Moreover, this is not a procedure that requires anesthesia, nor does it require allergy tests. However, a topical numbing cream may be used for your comfort.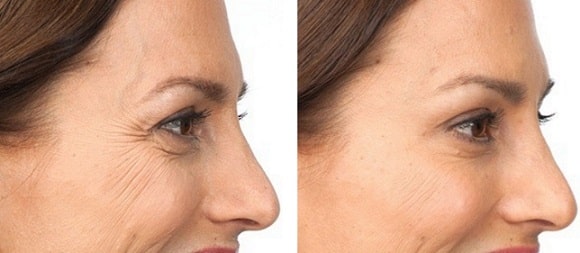 Frequently Asked Questions
Who is Botox suitable for?
This is an ideal treatment for both men and women who wish to change their image and have younger-looking skin, eliminating wrinkles and expression lines in the face.
Is this treatment painful?
No, it's not, but there may be a little discomfort at the time of application. However, this disappears very quickly, normally in a matter of minutes.
When is it best to have treatment?
Botox can be applied at any time of the year, for both men and women who wish to improve their appearance.
What care should I take after treatment?
If going outside for prolonged periods, then you'll need to wear sunscreen and a hat to protect the treated area.
How long does the effect last?
The results of botox are temporary. This means that between 7 or 10 months later, the botox should be re-applied.
What can I feel during the procedure?
There may be minor itchiness, or redness at the beginning but this quickly disappears.
When will I see the results?
The final results will be seen after approximately vive days or one week.
Can I use some type of makeup afterward?
Yes, no problem at all. Makeup has no effect on the application.
Who is it not ideal for?
Only people suffering from hypersensitivity or pregnant women will not be able to use botox.
Dr Daniel Saco-Vertiz, chacarilla, surco branch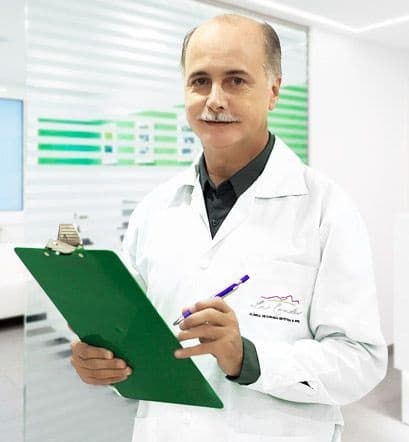 Dr Flavio Nicolich, san isidro branch
SOUNDS GREAT? CONTACT US NOW
For additional information or to schedule an appointment with one of our Specialists, please contact us. Please leave us a message asking for a video call or a regular call, and we'll be back with you shortly.
On the other hand, if you use WhatsApp, then this is safe, fast, and effective for rapid communication.