July 25, 2021
Tummy tuck and BBL combined are a win-win treatment! This is because the tummy needs less fat, and the buttocks need more to define their shape and volume. Tummy tucks and the Brazilian Butt Lift (BBL) are among our most popular procedures and for good reason.
They create impressive results individually, but dramatic results when combined.
These procedures are commonly included in some of our Mommy Makeover packages. Treatments are ideal for women who are experiencing difficulties regaining their pre-pregnancy bodies.
If you are interested in combining a tummy tuck and BBL as part of a Mommy Makeover or achieving more curves and volume, our specialists can help.
ABOUT BRAZILIAN BUTT LIFTS
When optimizing the shape of the buttocks, sometimes diet and exercise alone are not enough to achieve an ideal figure. As the size and shape of a person's buttocks can depend heavily on genetics, a BBL can be beneficial for those seeking a natural-looking, but shapely bum.
A Brazilian Butt Lift provides two-in-one benefits. Firstly, it removes unwanted fat from other areas of the body. Secondly, we use that fat to contour the buttocks. Consequently, the resulting shape includes a slimmer, trimmer waist and more shapely buttocks.
ABOUT TUMMY TUCKS
Abdominoplasty, better known as a tummy tuck, is among the most popular procedures we offer. This is because of its dramatic, life-changing results. And anyway, who doesn't want a slimmer, finely toned, well-defined tummy area?
This procedure tightens up lax abdominal muscles and improves the overall contour of the abdominal area.
Tummy tuck surgery can also get rid of all that bothersome, stubborn belly fat. Every patient is unique, and we will recommend the best type of tummy tuck for you based on your individual anatomy, challenges, and goals.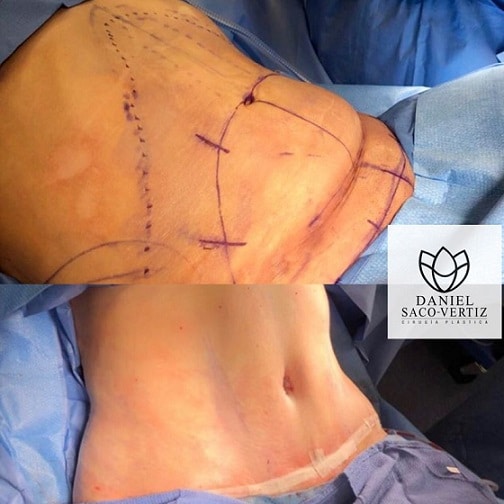 Types of tummy tucks offered by us include:
Mini-tummy tuck: for the lower belly to achieve a smooth, flat lower abdominal wall with only a small scar, hidden below underwear.
Classic or full tummy tuck: for the lower and upper abdomen to address roundness and excess skin above and below the belly button
Our commitment to high standards of patient safety before, during, and after operations is second-to-none.
GETTING THE BEST TUMMY TUCK & BBL FOR YOU
Needless to say, there is no one-size-fits-all approach to plastic surgery. Sometimes, a combination of treatments is needed to achieve the desired result. Dr. Saco-Vertiz has an eye for aesthetics and will develop a personalized plan -based on your unique anatomy and goals – to help reveal the best version of yourself.
WHICH SURGEON TO CHOOSE?
Firstly, do your homework! Check out Peru's medical college website (Colegio Medico del Peru) and see if the doctor really has a RNE (National Registry of Specialist) license. Many doctors only have a CMP license, but this is not enough for invasive, specialist procedures.
Finally, talk to us. Make contact and have an in-depth conversation is a good starting point. This is important because you get a feel for the type of clinic we are and the service you can expect to receive.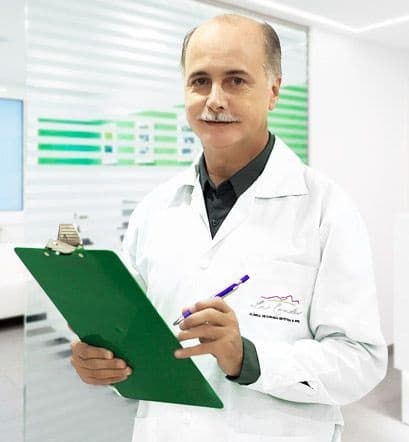 Dr Flavio Nicolich, Specialist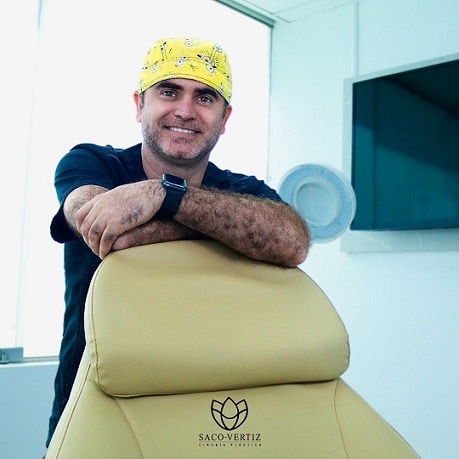 Dr Daniel Saco-Vertiz, Specialist
SOUNDS INTERESTING? CONTACT US
For additional information or to schedule an appointment with one of our Specialists, please contact us. Leave us a message asking for a video call or a regular call, and we'll be back with you shortly.
On the other hand, if you use WhatsApp, then this is safe, fast, and effective for rapid communication.