February 15, 2021
The rhinoplasty is one of the most performed cosmetic operations in the world. Even so, it is not without its risks.
Naturally, there are many questions and concerns about rhinoplasty treatment. However, the most common concerns among patients and people interested in rhinoplasty are these:
Is rhinoplasty surgery safe?
What are the risks of rhinoplasty?
In this article, we will try to answer those concerns.
Firstly, rhinoplasty is a treatment that modifies the shape of the nose. There are different reasons for this type of intervention. The most frequent are to look better aesthetically, while another reason is to correct breathing difficulties.
Like any surgery, rhinoplasty has certain risks. However, in the hands of a certified specialist the following is prevented:
Bleeding from the nose
Infections
Side effects from the anaesthesia.
Unnecessary pain
Persistent swelling
Septum perforation.
Most importantly, it is necessary to receive specialized advice from a licensed specialist surgeon with adequate studies and experience.
Top of your list should be to do plastic surgery procedures with a specialist. Not all plastic surgeons in Peru have an RNE license. this means 'Registro Nacional de Especialidad' and includes many additional studies.
Trusting your treatment to a Specialist, you can avoid surgeries being badly done and unnecessary complications. Above all, you must have confidence in the ability, experience, and studies of your surgeon.
Choosing a Doctor
Our specialist, Dr. Daniel Saco-Vertiz, meets all these standards. He has a CMP 49075 License and is specialized with RNE 34624 from the Medical College of Peru. He has more than 10 years of experience performing cosmetic and plastic surgeries in Lima and a solid reputation. You can see his studies here.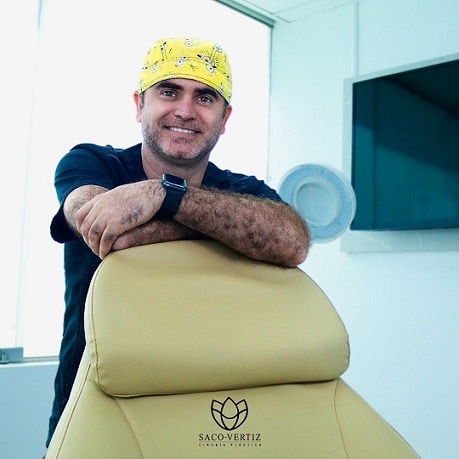 Contact us
For additional information or to schedule an appointment with one of our Specialists, please contact us. Leave us a message asking for a video call or a regular call, and we'll be back with you shortly.
On the other hand, if you use WhatsApp, then this is safe, fast, and effective for rapid communication.