March 5, 2021
At Surgery in Peru, we are known for offering a wide variety of treatments; from plastic surgeries to dental procedures. However, unlike other clinics, we offer both services in the same place.
Can you imagine arriving in the morning to have dental implants placed (or another dental treatment), and in the afternoon get a rhinoplasty? With us at Surgery in Peru, it is possible.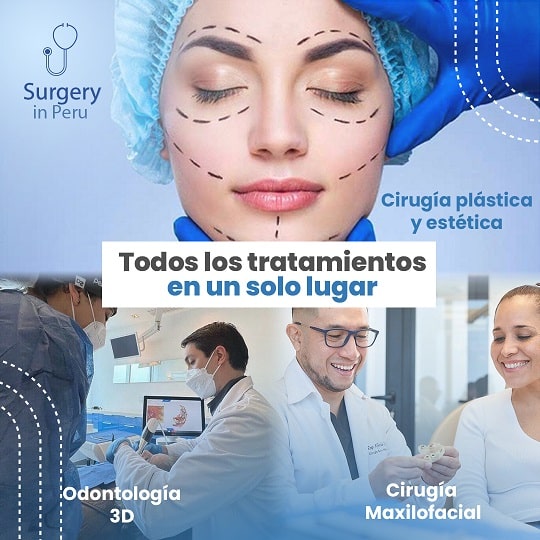 Is it possible to have plastic surgery and dental treatments together?
At our location, we have professionals in digital dentistry and specialized plastic surgery in the same place. Therefore, surgeries can be performed in the same place, and in many cases, during the same day.
It is advisable to start with your dental work first. In the afternoon, you can continue with plastic surgery and then rest at home.
We are located in Chacarilla, Surco, a nice business district of Lima. Our modern building has good infrastructure and state-of-the-art equipment.
On the third floor of the building, we specialize in cosmetic and plastic surgery. Our specialist is Dr Daniel Saco-Vertiz who performs plastic surgery and esthetic rejuvenation treatments.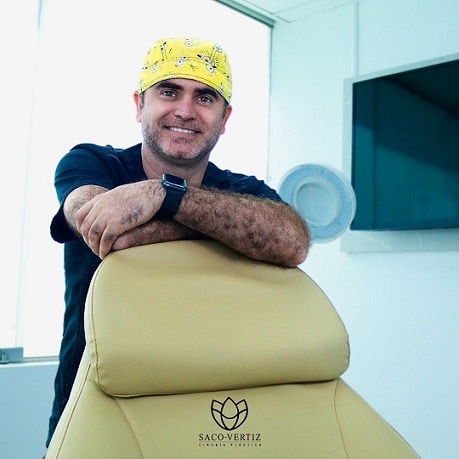 On the fourth floor, you will find our team of dentists. This includes everything that is dental surgery, orthodontics, endodontics, smile design, crowns, and all the regular dental procedures.
What are the benefits of combining treatments?
Combining plastic surgery and dental treatments in one place has several benefits.
Carrying out two types of treatments on the same day saves you time. This is important, especially if you lead a hectic lifestyle.
You save money too because you avoid traveling many times to different places to perform the treatments.
You get the results you've always wanted in less time.
We have advanced technology that allows for highly accurate and painless results.
Prices in Peru are cheaper than in the USA or Canada.
You will take antibiotics and pain relievers once, taking effect for both surgeries, instead of multiple doses.
How is the process done?
First, our specialists must do an evaluation with the patient. The initial consultation in person is essential to planning the treatments. This way, we know what the procedures will be, the time scale, and how they will be performed.
Some treatments can be done immediately after consultations. On the same day, you can often have dental work completed and plastic surgery done, too. And the most important thing is that it is done in the same place.
Finally, the recovery process will depend on the procedures you have taken. Our team and specialist doctors will be available for any questions or queries. Likewise, we will be monitoring your recovery as it is part of the service we offer.
What treatments can I combine?
That is a good question! During the last twelve years we have worked with 'combos' for the following treatments, for example:
Whitening, dental crowns, veneers, root canals, and dental implants. These treatments will be done in the morning.
In the afternoon, treatments could include fillers, laser treatments, rhinoplasty, breast augmentation or reduction, liposuction, among others.
You can see all the treatments we offer, here.
There are many possibilities and combinations that can be done together. Please ask us about combining specific procedures together.
Are you interested in combining procedures together? Contact us
For additional information or to schedule an appointment with one of our Specialists, please contact us. Leave us a message asking for a video call or a regular call, and we'll be back with you shortly.
On the other hand, if you use WhatsApp, then this is safe, fast, and effective for rapid communication.