September 2, 2022
A facelift is a cosmetic surgical procedure that lifts and tightens sagging skin. This often includes two areas: on the face and in most cases, also the neck. This creates a smoother and more youthful appearance. Meanwhile, performing a mini facelift in Lima, Peru is a modified version of the traditional procedure but with a smaller incision and less cutting of underlying tissue.
A mini facelift involves the placement of incisions in front of the ears which extend from the hairline to the bottom of the earlobe. The surgeon will then gently pull the skin and tissues up and outward the ear. Excess skin and tissue are removed to tighten the appearance of the skin.
Mini facelift treatments can be performed in the O.R, or in the consultory (an equipped room in the doctor's office).
How long do mini facelifts last?
If mini facelift patients maintain a healthy lifestyle after their procedure, they can typically expect their results to last anywhere from two to six years. On the other hand, full facelift results can last a decade or longer.
Is it worth having a mini facelift?
A mini facelift is able to lift the deeper facial structures, without requiring the surgeon to go too deep with the incisions. This can reduce swelling and bruising following the procedure compared to a regular facelift. Also, there is the advantage of less scarring thanks to a less invasive procedure than with a traditional facelift.
Does a mini facelift tighten the neck?
A mini facelift tightens the face and jowls but does not do as much for your neck as a standard facelift. It may be a good option for: younger patients with mild jowls or. as a touch-up for someone who has already had a standard facelift.
How do you prepare for a mini facelift?
Don't smoke or drink alcohol for two weeks before your mini facelift and for two weeks afterward. Reduce stress as much as possible by incorporating some relaxation periods into your daily routine – listen to soothing music, do yoga, meditate, take naps – whatever helps you tone down the stress.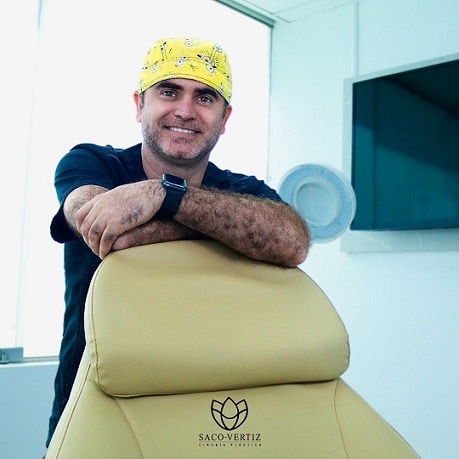 Dr Daniel Saco-Vertiz is our specialist in facelift procedures – CMP 49075 and RNE (specialist) N° 34624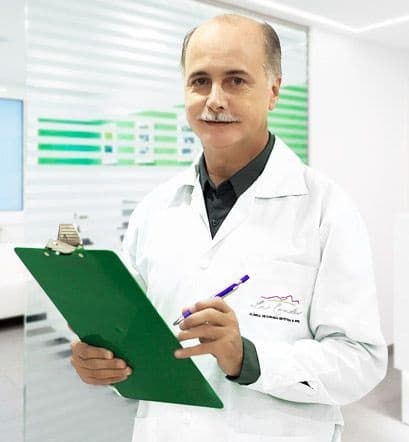 Dr Flavio Nicolich Luque, San Isidro branch CMP  21431 and RNE (specialist) N° 11101
WHICH SURGEON TO CHOOSE?
Firstly, do your homework! Check out Peru's medical college website (Colegio Medico del Peru) and see if the doctor really has a RNE (National Registry of Specialist) license. Many doctors only have a CMP license, but this is not enough for invasive, specialist procedures.
Finally, talk to us. Make contact and have an in-depth conversation is a good starting point. This is important because you get a feel for the type of clinic we are and the service you can expect to receive.
SOUNDS INTERESTING? CONTACT US
For additional information or to schedule an appointment with one of our Specialists, please contact us. Leave us a message asking for a video call or a regular call, and we'll be back with you shortly.
On the other hand, if you use WhatsApp, then this is safe, fast, and effective for rapid communication.