May 29, 2023
Lipofilling is the surgical transfer of fat to areas of the body that need additional volume. The cheekbones and cheeks play a surprisingly important role in determining the aesthetics and symmetry of each person's face, as well as the width of our smiles, and even the shape of our eyes.
Lipofilling, or fat grafting, aims to address a component of the aging face that is often overlooked. The loss of volume and thinning that occurs in the face, particularly in the area of the cheekbones, cheeks and deep lines as we get older.
Due to this, subtle alterations in the shape of the cheeks through cheek augmentation surgery with own fat transfer, significantly improves the appearance of our entire face. Selective fat grafting in these areas can provide better balance and harmony to the face and thus rejuvenate the face more naturally.
Lipofilling is performed for one or more of the following reasons:
To define and contour the face.
Increase the volume of the cheekbones and cheeks and contour the face to create a more youthful and rejuvenated appearance.
To correct pre-existing facial asymmetries, thus creating a more balanced profile.
Rejuvenate the face by counteracting the visible signs of facial aging, which tend to pull the cheeks down, often producing the appearance of tired, hollow eyes and prominent lines and folds around the mouth.
Facial fullness can be enhanced by injecting purified fat into the cheekbones and cheeks.
In more mature people, an increasing popular option is a facelift combined with fat transfer to enhance and prolong results, like in this case.
How is Lipofilling performed?
Liposuction will be performed to extract fat from any excess area. This fat will be processed and be grafted onto the cheeks and cheekbones to achieve a more youthful appearance. Fat as a filler has the advantage of not having the risk of the body rejecting the substance.
To ensure that you achieve the best possible results, your cheek augmentation should be performed by an experienced surgeon, such as Dr. Saco-Vertiz (surco branch) or Dr Nicolich (san isidro branch). They are perfectionists in every surgical detail.
Both doctors have a wealth of experience in making subtle changes that complement your facial features and give completely natural results.
The ideal candidate
The ideal candidate for cheek augmentation with fat transfer has poorly defined cheekbones. These may appear hollow or drooping as a result of loss of cheek tissue, usually due to aging.
It is also an option for patients with tissue loss in the cheekbone, or other areas, due to trauma or congenital deformities.
Not recommended for candidates with coagulation or lipid metabolism disorders, severe chronic illnesses, and acute infections.
Finally, a very thin patient may not have a donor site from which to harvest the fat.
What Other Areas can Receive LipoFilling?
For example, you can have a:
Fat transfer to your breasts (breast augmentation).
Fat transfer to your buttocks (Brazilian butt lift, or BBL).
Fat transfer to your face.
Fat transfer to your hips.
Fat transfer to your lips (lip augmentation).
Fat transfer to your cheeks.
Under eye fat transfer.
WHICH SURGEON TO CHOOSE?
Firstly, do your homework! Check out Peru's medical college website (Colegio Medico del Peru) and see if the doctor really has a RNE (National Registry of Specialist) license. Many doctors only have a CMP license, but this is not enough for invasive, specialist procedures.
Finally, talk to us. Make contact and have an in-depth conversation is a good starting point. This is important because you get a feel for the type of clinic we are and the service you can expect to receive.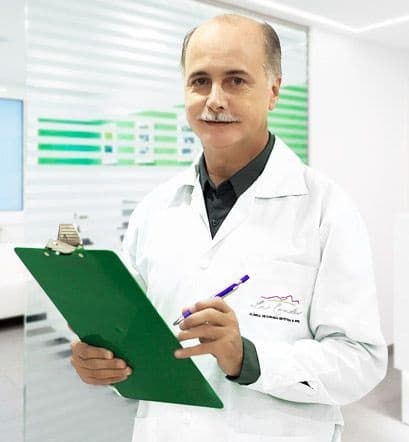 Dr Flavio Nicolich, Specialist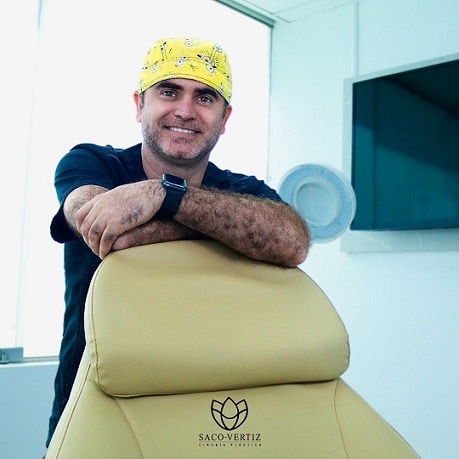 Dr Daniel Saco-Vertiz, Specialist
SOUNDS INTERESTING? CONTACT US
For additional information or to schedule an appointment with one of our Specialists, please contact us. Leave us a message asking for a video call or a regular call, and we'll be back with you shortly.
On the other hand, if you use WhatsApp, then this is safe, fast, and effective for rapid communication.