September 13, 2022
Here's one for the guys! Ever wondered how to get the jawline definition like Brad Pitt and other celebrities? Let's face it; a square, angular, and well defined masculine face makes men more attractive.
Jawline definition has become one of the main aesthetic demands among men. A defined facial contour is synonymous with youth. And in the case of men, in addition to the double chin, the jaw plays a fundamental role.
A square, wide, and defined jawline is sexier and more masculine, as some of the most handsome celebrities demonstrate. Male Hollywood stars and celebrities are more attractive to us than other men for different reasons. However, they all share the same trait: a defined jawline.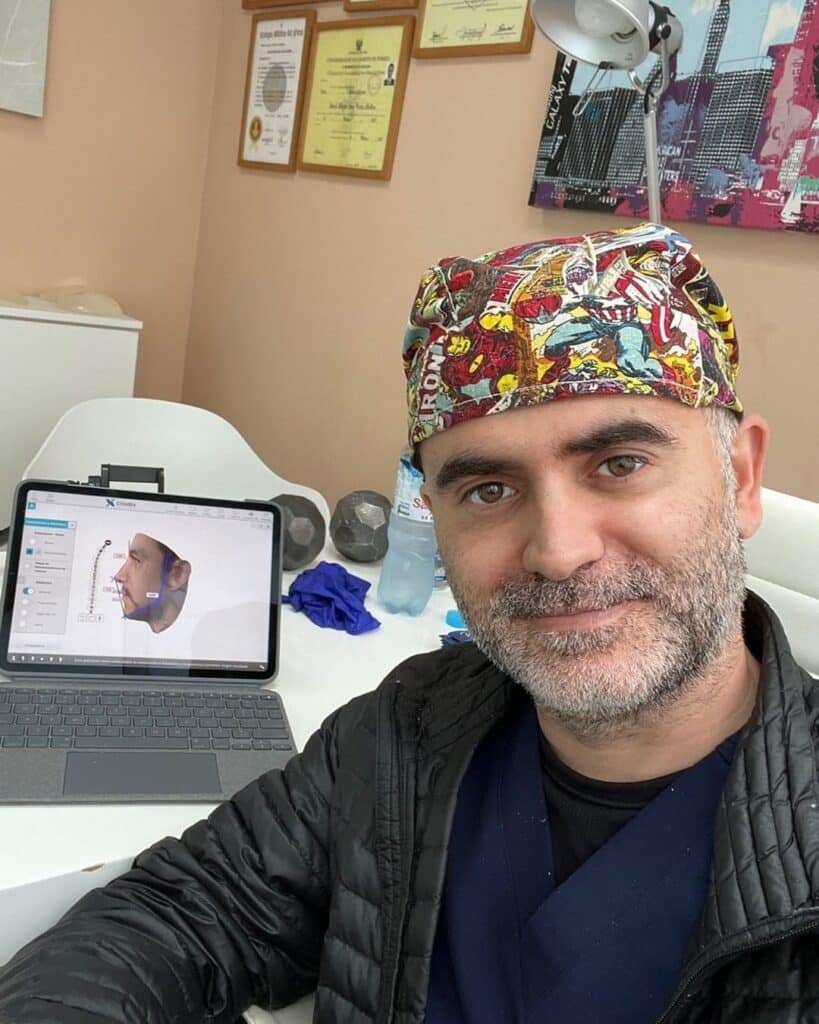 Dr Daniel Saco-Vertiz, specialist in our Surco branch, licence CMP 49075 and RNE (specialist) N° 34624. Results can even be predicted using 3D simulation!
According to experts in aesthetic medicine, facial masculinization is a trend and marking the jaw is one of the keys.
Let's discuss different techniques, both surgical and also aesthetic medicine.
Jawline Definition Surgery
Dr. Daniel Saco-Vertiz, plastic surgeon and specialist in rejuvenation treatments, explains that the jaw can be defined in the operating room using two techniques:
"Firstly, the implantation of silicone prostheses which are biocompatible. These can add volume and style in a short surgery with permanent results. Another option is using autogenous fat where we transfer the patient's own fat to different areas of the face, with the same goal as the prothesis.
"After an evaluation, previous study, and conversation about your goals, the best technique is chosen. Hospitalization is not required for the treatments mentioned. They are performed under local anesthesia and can take around one hour to complete."
Jawline Definition with Hyaluronic acid infiltrations
Secondly, and if you do not want to go through the operating room but you still want a more defined jawline, there is another choice. High-density hyaluronic acid injections are a fantastic option. They allow you to correct any aesthetic defect, improve the sharpness of the jawline, or simply reinforce the masculine appearance of the chin.
This technique is completely painless. It is performed with small-caliber needles. After treatment, the area may experience a slight redness which is considered normal. As it is a procedure that is performed in the office, it does not require a postoperative period and allows you to continue with your normal life once treatment is complete.
The effects are visible immediately and also improve after a few days as the hyaluronic acid integrates into the tissues. Of course, it is important to bear in mind that this is a temporary treatment with a duration of 12-18 months. This means that if you are happy with the results then you will have to repeat it after this period.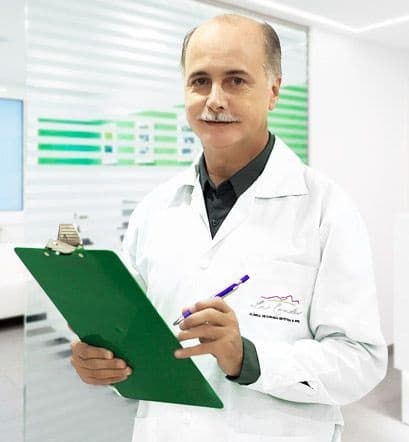 Dr Flavio Nicolich Luque, specialist, San Isidro branch CMP  21431 and RNE (specialist) N° 11101
WHICH SURGEON TO CHOOSE FOR MY JAWLINE DEFINITION?
Firstly, do your homework! Check out Peru's medical college website (Colegio Medico del Peru) and see if the doctor really has a RNE (National Registry of Specialist) license. Many doctors only have a CMP license, but this is not enough for invasive, specialist procedures.
Finally, talk to us. Make contact and have an in-depth conversation is a good starting point. This is important because you get a feel for the type of clinic we are and the service you can expect to receive.
SOUNDS INTERESTING? CONTACT US
For additional information or to schedule an appointment with one of our Specialists, please contact us. Leave us a message asking for a video call or a regular call, and we'll be back with you shortly.
On the other hand, if you use WhatsApp, then this is safe, fast, and effective for rapid communication.