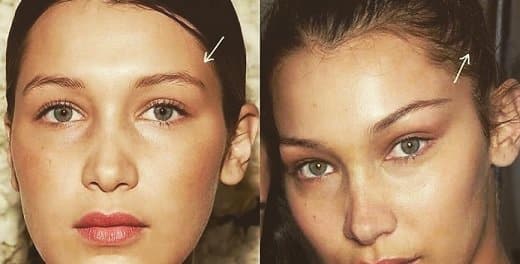 January 22, 2021
One of the hottest beauty trends right now is the 'Fox Eyes' look. The treatment originated in Europe and has become all the rage thanks to celebrities, supermodels, and even influencers.
Fortunately, the procedure is minimally invasive. The idea of ​​fox eyes is to raise the eyebrows and the outer corners of the eyes. That helps to elongate the eyes and it looks spectacular with or without makeup.
PDO threads are used in a cosmetic, non-surgical procedure. Our specialist 'reshapes' and lifts the brows for a more exotic, fox-eye look.
Our patients travel from everywhere to receive treatment, which actually takes less than 30 minutes and is totally pain-free.
HOW DOES IT WORK?
To create fox eyes, the procedure involves the injection of local anesthesia (to numb the area to be treated), which takes about five minutes. Then, PDO threads are inserted. The threads are placed to lift the corners of the eyebrows. It is necessary to use 2 threads for the right eyebrow, and 2 for the left.
Patients leave the office in less than 30 minutes.
HOW LONG DO FOX EYES LAST?
Results can last between 12 and 18 months, more or less.
Typically, you only need to undergo the fox eyes procedure once, followed by annual maintenance.
Anyone who wants a higher-brow (including men) is a candidate for treatment as it is quite simple but very effective. After performing the procedure, the patient may have some minor bruising, swelling, and/or bruises for a week. It is to be expected and is normal but disappears in a few days.
RECOMMENDATIONS
Dr. Daniel Saco-Vertiz recommends avoiding all blood thinners, such as aspirin, for at least a week prior to the fox eyes procedure. He also advises clients to avoid the sun, lasers, and pressure on the area for at least 3-4 weeks after treatment.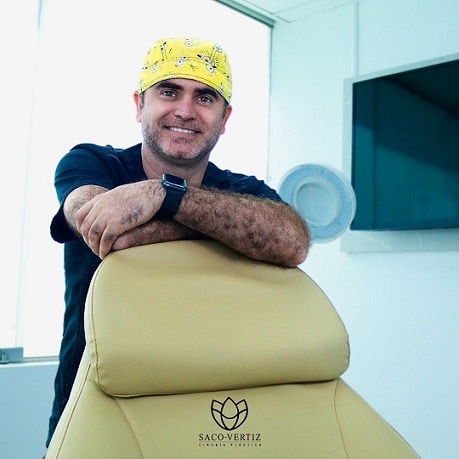 "Lifting with PDO threads is amazing and it looks great when done the right way," says Dr. Daniel Saco-Vertiz. "Wherever you choose to get this treatment done, make sure the procedure is done by a medical professional with RNE, that means the doctor is a qualified Specialist."
He has RNE license number 34624 from the Colegio Medico de Peru and is a specialist in plastic and aesthetic surgeries.
SOUNDS GREAT, RIGHT? CONTACT US!
For additional information or to schedule an appointment with one of our Specialists, please contact us. Leave us a message asking for a video call or a regular call, and we'll be back with you shortly.
On the other hand, if you use WhatsApp, then this is safe, fast, and effective for rapid communication.