July 21, 2021
Worried about sagging, aging, and damaged skin? There are many options for facial rejuvenation with our specialists. Taking care of our skin is very important to enjoy good health and aesthetics.
Hyaluronic acid (fillers)
This treatment helps reduce expression lines and facial wrinkles. It restores volume and fullness to the face with immediate effects.
Hyaluronic acid is actually a component that we all have, but it is gradually lost over the years. This loss generates dryness, some sagging, and wrinkles in the skin. Therefore, applying this facial filler will give you the facial rejuvenation you desire.
Most importantly, the main advantage of hyaluronic acid is that it fills in deep wrinkles anywhere on the face. It is also commonly used to eliminate dark bags under the eyes.
Finally, it is also a quick, safe, and painless procedure with immediate results. Woohoo!
Double chin liposuction
Meanwhile, double chin liposuction is a minor surgical procedure that involves removing the fat located under the chin. Subsequently, a beautiful contour and definition of the jawline are also achieved with this treatment.
This minor surgery is performed as an outpatient treatment. It consists of removing the fat accumulations through very fine cannulas that do not leave scars.
One of the main advantages of double chin liposuction is that it offers immediate results for removing fat around the chin and neck.
PDO Thread lift
These are very fine threads that are introduced into the skin to achieve facial rejuvenation. It is a treatment that is considered a mini facelift. The main advantage is that it corrects facial flaccidity without undergoing a major surgery like a facelift.
Interestingly, these specialized tightening threads can be applied to any area of the face. Above all, the results of the PDO threads are very good and normally last more than a year.
Facial rejuvenation treatments for people over 40 years old
There are a number of aesthetic procedures for facial rejuvenation. One of the most popular is 'lifting'. A facelift, for example, consists of repositioning the facial structures that have sagged over time.
A facelift is a treatment that removes excess skin and tightens the muscles of the face. Most importantly, it eliminates sagging skin, improves wrinkles, and makes a significant difference in the aesthetics of the skin.
In addition, a neck lift is also an excellent option. This works the same way as a facelift and allows for the rejuvenation of the neck.
To achieve facial rejuvenation in patients over 40 years of age, our specialist could recommend the combination of both procedures. In other words, a facelift combined with a neck lift is an excellent option for many patients. In this way, we achieve long-lasting aesthetic results.
WHICH SURGEON TO CHOOSE?
Firstly, do your homework! Check out Peru's medical college website (Colegio Medico del Peru) and see if the doctor really has a RNE (National Registry of Specialist) license. Many doctors only have a CMP license, but this is not enough for invasive, specialist procedures.
Finally, talk to us. Make contact and have an in-depth conversation is a good starting point. This is important because you get a feel for the type of clinic we are and the service you can expect to receive.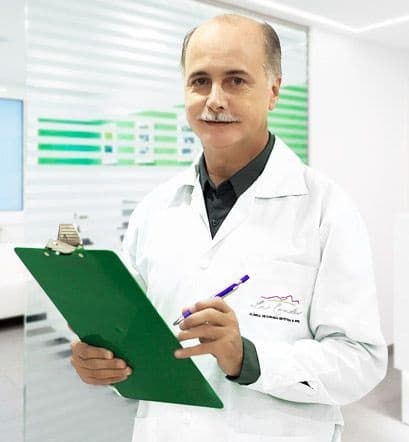 Dr Flavio Nicolich, Specialist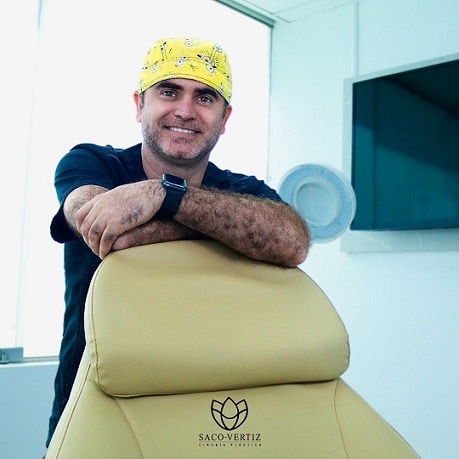 Dr Daniel Saco-Vertiz, Specialist
SOUNDS INTERESTING? CONTACT US
For additional information or to schedule an appointment with one of our Specialists, please contact us. Leave us a message asking for a video call or a regular call, and we'll be back with you shortly.
On the other hand, if you use WhatsApp, then this is safe, fast, and effective for rapid communication.