August 15, 2023
Facial fat transfer, also known as fat grafting or lipotransfer, is a cosmetic surgery focused on eliminating wrinkles, sagging and visible signs of facial aging.
The main advantage of this procedure is that there is no possibility of rejection because it uses the fat from the patient. Thanks to ultra-modern facial fat transfer techniques, the skin will regain its elasticity, firmness, and vitality.
What is facial Fat Transfer / Fat Grafting?
It is a surgical procedure that consists of extracting fat from one area of ​​the body to use it as a graft elsewhere. The objective of this surgery is to give volume, fill in wrinkles and correct asymmetries.
Facial Fat grafting makes a huge difference for rejuvenating the skin.
How is the procedure done?
Most importantly, our specialist evaluates you to know which areas require treatment and determine your suitability of the intervention.
Firstly, on the day of surgery, local anesthesia is used to avoid any discomfort. Then, the fat is extracted from the area that the patient has chosen This could be from the abdomen, thighs, back, etc. The amount of fat extracted is approximately 20 to 30 milliliters.
Secondly, the next important step to purify the extracted fat so that it can be allocated to the right areas of the face.
Finally, the extracted fat begins to infiltrate into strategic areas of the face such as lips, cheekbones, forehead, etc.
An increasingly popular option is a face lift + fat graft treatment for a total facial rejuvenation
What are the main benefits of Facial Fat Transfer / Fat Grafting?
There is no rejection or risks because the fatty tissue is your own.
It can be used as filler and increase volume in different areas of the face.
Fat is rich in growth factors which favors healing, circulation, and collagen formation.
The postoperative period is simple and you can continue with their daily lifestyle.
Who is the treatment recommended for?
It is intended for both men and women who wish to combat the signs of aging on the skin. However, it is important to attend a consultation with our specialist to evaluate your face and discuss your best option.
What is the postoperative care?
The patient must rest the first day or two, and be careful not to make significant physical efforts.
It is vital to take the medications indicated by the specialist.
It is advisable not to expose yourself to the sun during the first few days of the intervention.
The use of skin block is important to take care of the skin.
Moisturize the skin constantly.
No Smoking.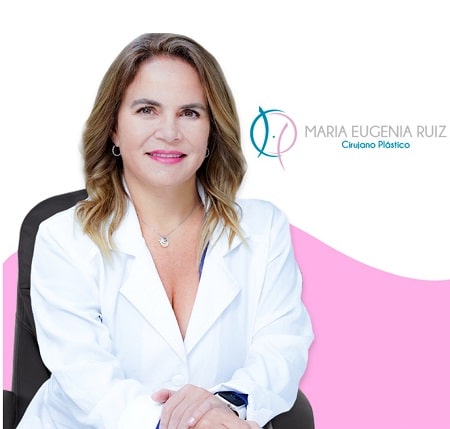 Dra Maria Eugenia Ruiz, specialist in rejuvenation treatments, surco branch.
WHICH SURGEON TO CHOOSE?
Firstly, do your homework! Check out Peru's medical college website (Colegio Medico del Peru) and see if the doctor really has a RNE (National Registry of Specialist) license. Many doctors only have a CMP license, but this is not enough for invasive, specialist procedures.
Finally, talk to us. Make contact and have an in-depth conversation is a good starting point. This is important because you get a feel for the type of clinic we are and the service you can expect to receive.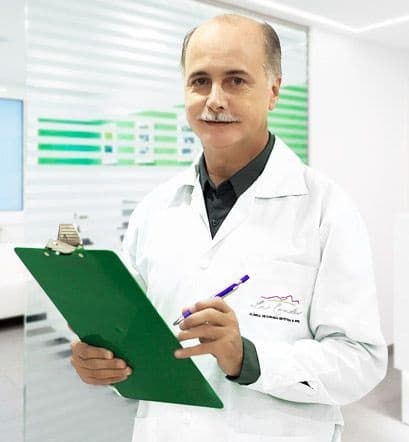 Dr Flavio Nicolich, Specialist in rejuvenation treatments, san isidro branch.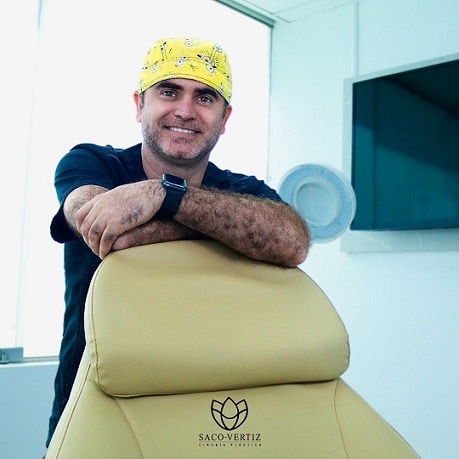 Dr Daniel Saco-Vertiz, Specialist in rejuvenation treatments, surco branch.
SOUNDS INTERESTING? CONTACT US
For additional information or to schedule an appointment with one of our Specialists, please contact us. Leave us a message asking for a video call or a regular call, and we'll be back with you shortly.
On the other hand, if you use WhatsApp, then this is safe, fast, and effective for rapid communication.