June 4, 2023
Facelift (Rhytidectomy) is a general term to describe a broad range of cosmetic surgery procedures that focus on rejuvenating the facial area with surgery. The goal of the facelift surgery technique is to improve the underlying form of the face by tightening muscles while removing excess fat and skin to eliminate sagging.
The goal of the procedure is to obtain a natural appearance that restores a more youthful image. Fillers or other injectables may be used in combination with facelift surgeries to eliminate fine lines, deep wrinkles, and other damage to the outer layer of skin.
This patient combined a facelift with a neck lift and also some fillers. What a result!
When is the Facelift Procedure Advisable?
Anyone who can tighten their facial skin by hand to significantly improve their appearance is probably in need of a facelift. The strongest candidates for full facelift surgeries are people over forty years old. Typically, they have excess sagging skin and fat that needs to be removed.
However, just about anyone in good health, with good skin elasticity and strong bone structure can benefit from some form of facelift surgery and reverse the signs of aging.
Consultation
At the consultation, our specialists will discuss your medical history and perform a detailed evaluation. He will help you determine whether facelift surgery is right for you.
In some cases, other facial procedures may be more effective at targeting turkey necks, fine wrinkles, deep wrinkles, and sagging eyes.
FACELIFT Treatment
There are three options:
The traditional incision begins at the temples at the hairline, continues down and around the front of the ears, and ends behind the ears at the bottom of the scalp.
A limited incision is a shorter incision that begins at the hairline just above the ear, but does not extend to the bottom of the scalp.
The neck lift incision begins in front of the earlobe and continues around the ear to the bottom of the scalp. A small incision is also made under the chin.
The surgery takes between two and four hours.  It may take longer if other cosmetic procedures are done at the same time.
It is important to remember that facelift surgery removes excess skin and fat. It also tightens muscles, and smooths the contours of the face. This way, we achieve a totally natural, more youthful appearance.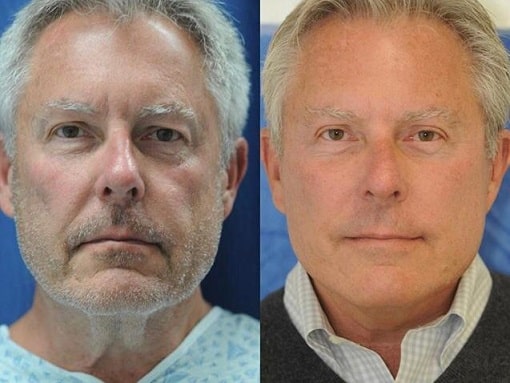 This patient combined a facelift with a neck lift and also some fillers. Another excellent result!
Recovery
You can expect to have slight swelling over the first days and discoloration that can be concealed with makeup. At the two week mark, patients can expect to see the final results and great improvement.
WHICH SURGEON TO CHOOSE FOR YOUR FACELIFT?
Firstly, do your homework! Check out Peru's medical college website (Colegio Medico del Peru) and see if the doctor really has a RNE (National Registry of Specialist) license. Many doctors only have a CMP license, but this is not enough for invasive, specialist procedures.
Finally, talk to us. Make contact and have an in-depth conversation is a good starting point. This is important because you get a feel for the type of clinic we are and the service you can expect to receive.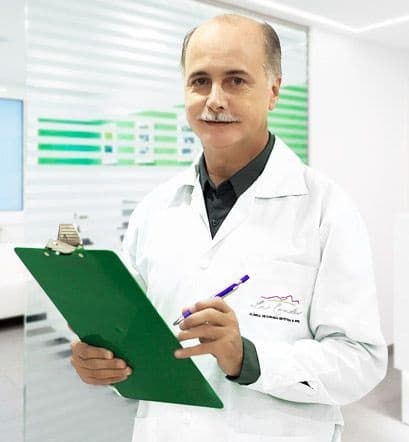 Dr Flavio Nicolich, Specialist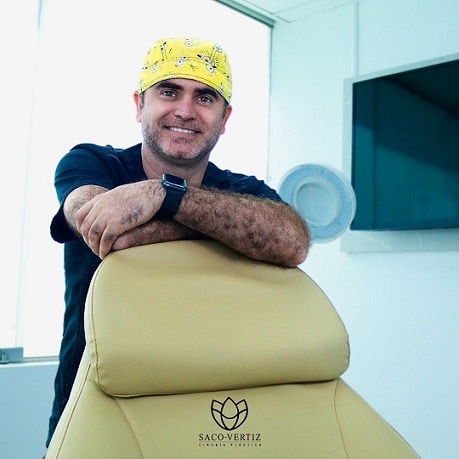 Dr Daniel Saco-Vertiz, Specialist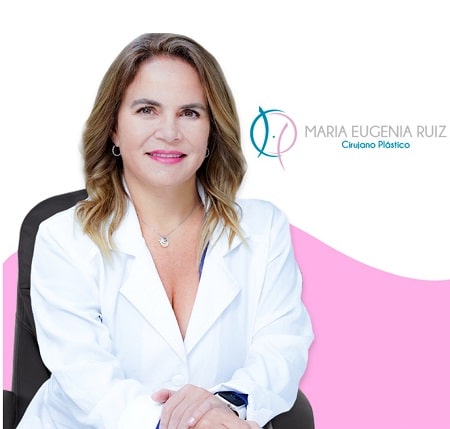 Dra Maria Eugenia Ruiz, specialist
SOUNDS INTERESTING? CONTACT US
For additional information or to schedule an appointment with one of our Specialists, please contact us. Leave us a message asking for a video call or a regular call, and we'll be back with you shortly.
On the other hand, if you use WhatsApp, then this is safe, fast, and effective for rapid communication.