August 16, 2022
How do we know what the right size of your nose is before performing a rhinoplasty? Or the ideal size and shape for your breast implants? Now we have ultra-modern incorporated software and the latest 3D virtual simulation technology, called Crisalix 3D.
With Crisalix, Dr Daniel Saco-Vertiz analyzes the proportions of the body before starting any surgery.
As in rhinoplasty, he also chooses the ideal size and shape for breast implants. Therefore, you will have a preview of how they will look and decide if they like it.
It helps a lot when a patient is involved in this process so that we are both on the same page.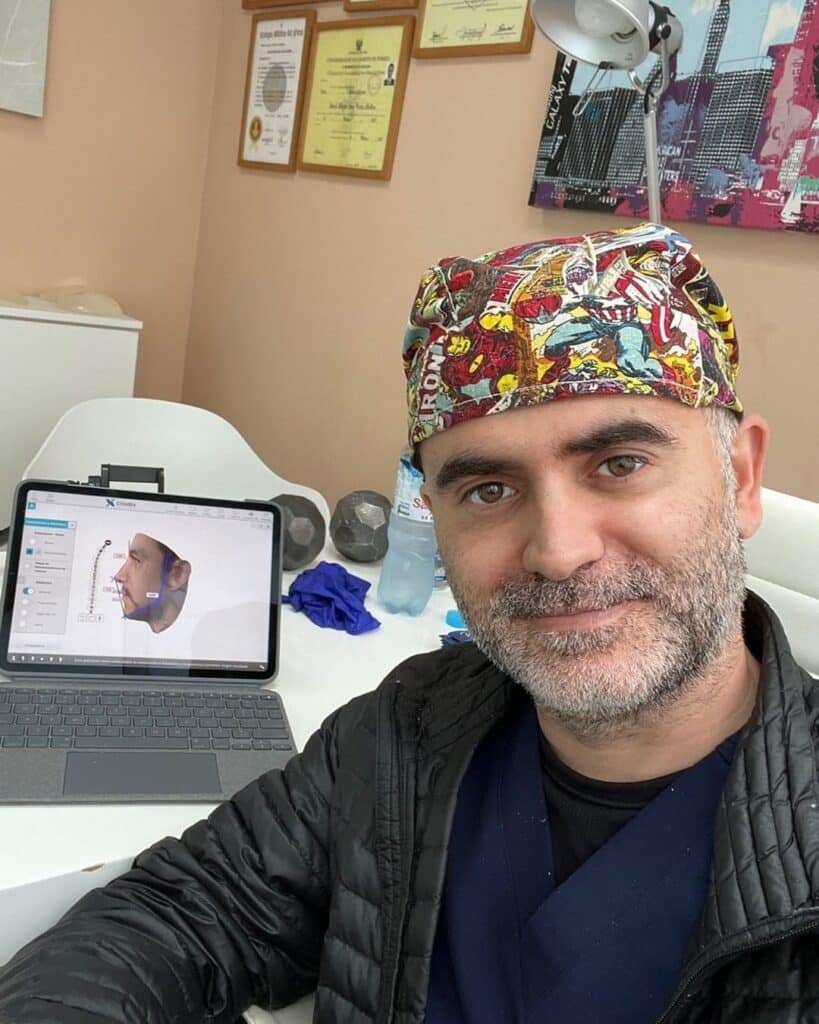 Dr Daniel Saco-Vertiz, Specialist in Crisalix software and treatment planning
What is Crisalix 3D?
Crisalix is ​​a 3D simulator for aesthetic procedures that recreates the patient's body in 3D. This allows very precise previews of the final result of breast augmentations, rhinoplasty, and other treatments.
In other words, it allows us to answer the question that all patients ask themselves:
How will I look after augmentation mammoplasty?
Thankfully, the patient now has the possibility of visualizing her new breasts at the consultation or during a video consultation. The patient can see a simulation of 'Before' and 'After' images of her body. We can even offer several images and implants of different sizes and shapes. This is great, so you can choose with confidence which one you like the most.
What other treatments can simulate?
The 3D plastic surgery simulator can simulate breast augmentation, different implants and facial procedures such as rhinoplasty, facelifts, and blepharoplasty.
What do you think of this analysis?
SOUNDS INTERESTING? CONTACT US
For additional information or to schedule an appointment with one of our Specialists, please contact us. Leave us a message asking for a video call or a regular call, and we'll be back with you shortly.
On the other hand, if you use WhatsApp, then this is safe, fast, and effective for rapid communication.