September 10, 2021
Breast augmentation and mastopexy combined is the best solution to rejuvenate, restore firmness, and increase the size of the breasts.
Thanks to technological advances, it is possible to combine both procedures to obtain better results in a short period.
What are Breast augmentation and mastopexy?
First of all, mastopexy is a surgical procedure focused on elevating the breasts. The treatment is ideal for women with sagging breasts due to maternity or aging.
This way, the breasts are elevated to a more natural position so that they appear elevated and firm.
On the other hand, mammoplasty aims to increase the size, shape, and texture of the breasts at the same time as the breast lift. This is done through the placement of implants, providing wonderful results.
Breast augmentation and mastopexy consist of combining both procedures in one single surgery to achieve better results. You will be able to improve the position, firmness, and size of your breasts.
Who is it suitable for?
Breast augmentation and mastopexy are indicated for patients who:
Due to the passage of time or motherhood, your breasts have lost the natural position and firmness of youth.
Women who also want to increase the size of their breasts.
However, it is important that you are evaluated to determine if you are eligible to undergo both procedures. We evaluate factors such as age, physical conditions, skin elasticity, and general health.
How are breast augmentation and mastopexy performed?
First of all, it is important that our specialist performs a detailed evaluation. This will determine if you are eligible to undergo the treatment.
It is a surgical treatment, and it is performed in the Operating Room under general anesthesia. This means that you will be totally asleep and comfortable. You will not feel anything during the procedure.
The duration of the surgery can vary depending on each case; however, it can last between three and four hours.
Postoperative care?
Our specialist will prescribe painkillers to avoid any discomfort.
It is very important to rest and not carry weight for the first few days.
During the first 10 days, you will notice inflammation and tension in the area. However, this improves as the days pass and it is considered totally normal and within expectations.
Wear a special bra to take care of the recovery for about a month.
It is best to sleep on your back for at least the first week.
Do not smoke during the postoperative period as tobacco can complicate recovery.
It is better to wait a month or so to play sports.
What are the possible risks?
In reality, there are no high risks with this treatment. However, it is important to follow all the post-care recommendations by the specialist to avoid problems and speed up recovery.
WHICH SURGEON TO CHOOSE?
Firstly, do your homework! Check out Peru's medical college website (Colegio Medico del Peru) and see if the doctor really has a RNE (National Registry of Specialist) license. Many doctors only have a CMP license, but this is not enough for invasive, specialist procedures.
Finally, talk to us. Make contact and have an in-depth conversation is a good starting point. This is important because you get a feel for the type of clinic we are and the service you can expect to receive.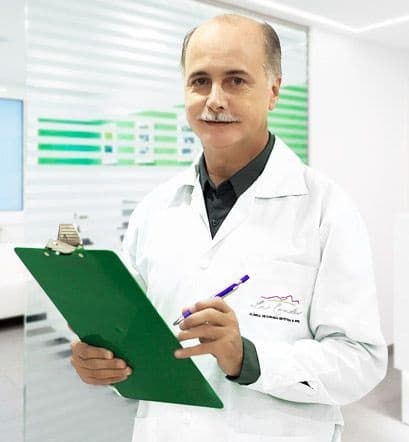 Dr Flavio Nicolich, Specialist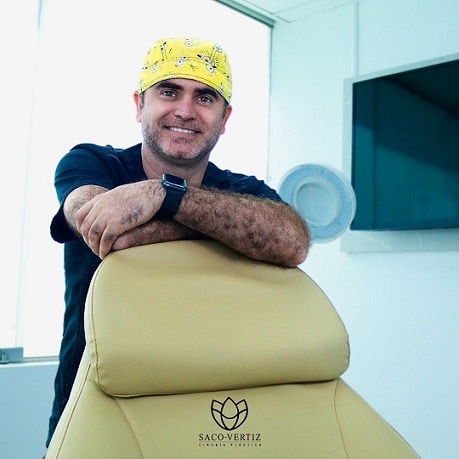 Dr Daniel Saco-Vertiz, Specialist
SOUNDS INTERESTING? CONTACT US
For additional information or to schedule an appointment with one of our Specialists, please contact us. Leave us a message asking for a video call or a regular call, and we'll be back with you shortly.
On the other hand, if you use WhatsApp, then this is safe, fast, and effective for rapid communication.