February 17, 2021
Body lift treatment is for patients who have lost a large amount of weight. The idea is to remove excess skin and tighten muscles that have sagged due to weight loss. This treatment is normally done in people who have completed bariatric treatment.
Typically, a body lift is performed on multiple areas of the body at once, including the legs, abdomen, back, chest, and arms.
WHAT PROBLEMS CAN BODY LIFTING SOLVE?
A body lift improves the shape and tone of the underlying tissue in the body that supports the fat and skin. Excess sagging fat and skin are removed during this treatment, often in multiple areas of the body.
This treatment helps patients avoid discomfort with poorly fitting clothing, limited movement, and strengthens self-esteem. The flaccidity of the tissues translates into a loss of harmony in the body contour, which in turn generates feelings of dissatisfaction.
Patients who have already undergone bariatric treatment such as bypass or gastric sleeve, lose a large amount of weight in a short time. They are ideal candidates for this treatment as excess skin can be very troublesome.
TYPES OF BODY LIFT:
There are two main categories of body lift.
1. INDIVIDUAL AREAS:
This type of body lift is when the specialist plastic surgeon focuses on a specific part of the body. For example, this may mean one or two of the following areas: arm lift, thigh lift, facelift, butt lift, among others.
Individual treatments of the body do not require complex or exhaustive surgery. These can be performed as a consequence of old age, weight loss, or even pregnancy.
2. MULTIPLE ZONES:
On the other hand, a total body lift is used to remove excess skin and improve muscle tension on multiple parts of the body. It works as a complete set of lifting treatments, but with the same purpose: the total rejuvenation of the body.
Other options include treating specific areas of the body, such as:
UPPER BODY LIFT
This treatment is used when the patient's face, arms, or breasts are treated in one surgical session. Typically, patients have lifts in these areas to improve the look of sagging skin, age, and muscle appearance.
MIDSECTION BODY LIFTING
This area of the body lift plastic surgery is also known as a torsoplasty. It is the abdominal area next to the lower part of the body (buttocks, thighs, and hips). Interestingly, patients often prefer to combine the middle and lower part together because it is easier for the specialist to create symmetry and uniformity between them all, performed in a single surgery.
Consequently, the body will have more balance, aesthetics, and will be able to look better once the healing phase has passed.
LOWER BODY LIFT
This part of the body is where the greatest weight loss occurs. Therefore, the amount of sagging skin in this area is very noticeable and often causes great discomfort to the patient.
What areas does the lower body lift include?
This treatment focuses on the buttocks, thighs, and hips. These are the areas most affected when a person loses a lot of weight. Removing excess skin and improving contour in these areas gives immediate relief to the patient and has a massive effect on self-confidence.
FULL BODY LIFTING SURGERY
This is the option to rejuvenate the whole body after large amounts of weight loss. Excess skin can undermine the patient's self-esteem and continual discomfort for non-treatment can cause other problems, too.
The 'full-body lift' treats all the areas where the body has accumulated excess sagging skin and muscles.
These parts of the body can include the face, arms, breasts, abdomen, hips, thighs, and buttocks. The goal is to make them look slimmer, remove excess skin and tighten sagging muscles.
WHICH SURGEON TO CHOOSE?
Firstly, do your homework! Check out Peru's medical college website (Colegio Medico del Peru) and see if the doctor really has a RNE (National Registry of Specialist) license. Many doctors only have a CMP license, but this is not enough for invasive, specialist procedures.
Finally, talk to us. Make contact and have an in-depth conversation is a good starting point. This is important because you get a feel for the type of clinic we are and the service you can expect to receive.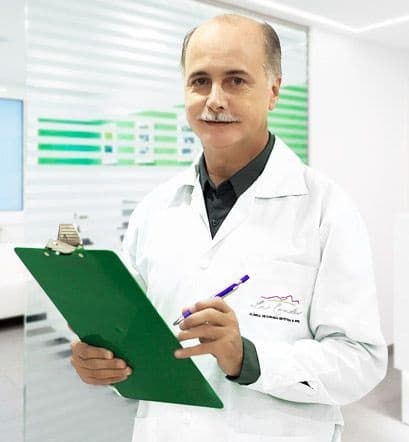 Dr Flavio Nicolich, Specialist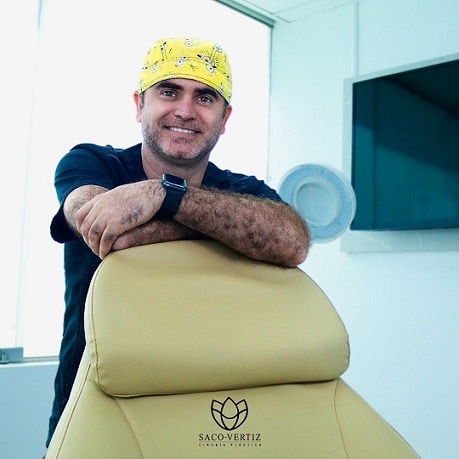 Dr Daniel Saco-Vertiz, Specialist
SOUNDS INTERESTING? CONTACT US
For additional information or to schedule an appointment with one of our Specialists, please contact us. Leave us a message asking for a video call or a regular call, and we'll be back with you shortly.
On the other hand, if you use WhatsApp, then this is safe, fast, and effective for rapid communication.