March 15, 2021
After significant weight loss, skin and fat become loose and saggy in certain parts of the body. This is when back lift treatment can be performed.
These fatty areas are especially difficult to burn or eliminate with diet and exercise. In addition, it is a very common area that our patients turn to solve is the back.
WHAT IS IT?
The back lift, also known in some clinics as a 'bra line back lift' in the case of women, is a plastic surgery treatment used for aesthetic purposes.
Liposuction is used to eliminate fatty deposits that come as a result of age, significant weight loss or in some cases, excessive sun exposure. The objective of the operation is to improve the shape and appearance of the back. In summary, rolls of fat and loose skin are eliminated.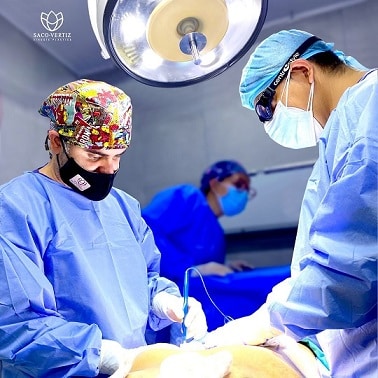 AM I A CANDIDATE?
Men and women who have excess fat and skin on the lower and upper back are both candidates.
In short, the ideal candidates are patients who have lost a lot of weight, are in good health, and also have those pesky 'love handles'.
HOW IS IT THE PROCEDURE DONE?
On the day of the intervention, our specialist, Dr Daniel SacoVertiz will make different incisions in the back along the bra line area. Then, he eliminates the excess fat using a typical liposuction protocol. Excess skin is also removed and the incisions closed.
The treatment is under general anaesthesia. This means you are asleep and do not feel anything during the operation.
WHAT ARE THE BENEFITS OF BACK LIFTING?
Eliminates excess skin on the back.
It is a short and uncomplicated procedure.
Increases self-esteem and self-confidence.
Relieves the discomfort of wearing clothes (reduces the size).
Improves body harmony.
RECOVERY AND RESULTS
The results of the surgery are immediate and can be permanent if you follow all the indications given by our specialist.
However, it is normal for you to feel some discomfort, swelling, or bruising for the first days after the intervention. However, and for optimal results, it is recommended to wear compression garments to assist in the process.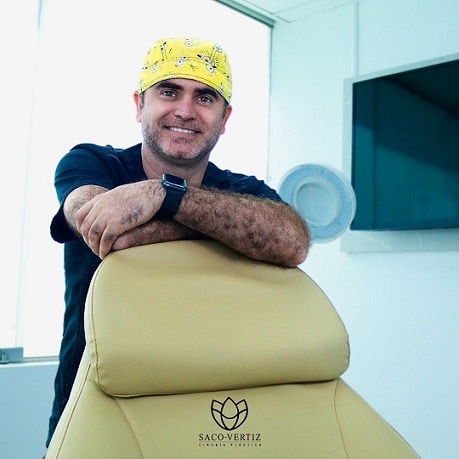 Dr Daniel Saco-Vertiz, specialist, Chacarilla – Surco branch
Dr Flavio Nicolich Luque, specialist, San Isidro branch
GOT QUESTIONS? CONTACT US!
For additional information or to schedule an appointment with one of our Specialists, please contact us. Leave us a message asking for a video call or a regular call, and we'll be back with you shortly.
On the other hand, if you use WhatsApp, then this is safe, fast, and effective for rapid communication.