September 25, 2022
Anti-aging medicine and treatments is an evolving branch of medical science and applied medicine. It treats the underlying causes of aging and aims to alleviate any age related ailment. The goal of anti-aging treatments is to extend our lifespan, while mainting health and having a more youthful appearance.
Of course, aging is a normal part of life and occurs as the years pass. Being exposed to the elements such as harsh weather conditions or extreme heat and sun also speeds up this process.
Fillers are a great, safe and easy ways to improve skin and wrinkles.
However, there are ways to slow it down.
Firstly, you can try adopting a healthy lifestyle. That includes habits like eating a healthy and well-balanced diet, wearing sunscreen every day to protect from the sun's rays, and getting enough sleep, too. Of course, exercising at least three times a week helps maintain the body active and a certain level of fitness.
On the other hand, and perhaps more conveniently, advanced medicine and cosmetic treatments are also available. The goal of these procedures are to give an almost immediate effect of skin rejuvenation.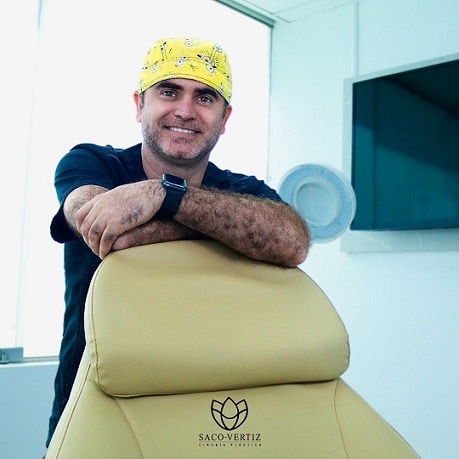 Dr Daniel Saco-Vertiz, Specialist in cosmetic surgery and skin rejuvenation
Simple, anti-aging Treatments
For example, this might include simple treatments such as fillers (hyaluronic acid) for wrinkles. Another option might be PDO threads for a non surgical mini face and neck lift. These treatments require one appointment and a follow-up about a week later, keeping everything nice and easy with no downtime. They are simple, fast, and very effective.
Surgical Anti-Aging Treatments
As far as female or male aging, the biggest changes typically occur when we are in our 40's and 50's. However, it's not unlikely to notice changes in your mid to late-30s, too. Some of the first signs of aging are droopy skin, smile lines, and wrinkles.
To combat this, science and medicine have developed a series of anti-aging treatments. Here is a brief look at some of the treatments we offer with our team of professionals:
Non-Surgical Anti-Aging Options
As one of the simpler and less costly treatments, CO2 fractional laser is an excellent option for skin resurfacing. This treatment combats moderate wrinkles, scars, mole removal, skin tags, and sun-damaged skin. CO2 laser leaves the skin refreshed and rejuvenated. It precisely removes thin layers of skin with minimal damage to the surrounding structures. Typically, you'll invest around US$600 for a full face treatment and results are seen about a week later.
Surgical Anti-Aging Options
Surgical options include different treatments, depending on what your main concerns are. After the age of 40, most people notice saggy skin and large bags under the eyes. Droopy eyelids are also common.
Blepharoplasty: Anyone who is suffering from droopy eyelids or sagging skin around the eyes can benefit. This is the ideal treatment for rejuvenation of the delicate skin surrounding the eyes. It is especially worth considering for those annoying puffy bags under the eyes, like in this image.
Liftings: A facelift, neck lift, or the combination of both together can do wonders for anyone 45 years old and up. It is more common to do these surgeries after 50. Most importantly, get informed and talk it through with one of our doctors first.
This is a cosmetic surgery treatment focused on removing excess skin on the face and neck while tightening the muscles. This is a total rejuvenation treatment of the mentioned areas. The surgery is used to eliminate saggy skin, significantly reduce wrinkles, and at the same time improve the glow and tone of the skin.
This patient performed a facelift and neck lift combo treatment
WHICH SURGEON TO CHOOSE?
Firstly, do your homework! Check out Peru's medical college website (Colegio Medico del Peru) and see if the doctor really has a RNE (National Registry of Specialist) license. Many doctors only have a CMP license, but this is not enough for invasive, specialist procedures.
Finally, talk to us. Make contact and have an in-depth conversation is a good starting point. This is important because you get a feel for the type of clinic we are and the service you can expect to receive.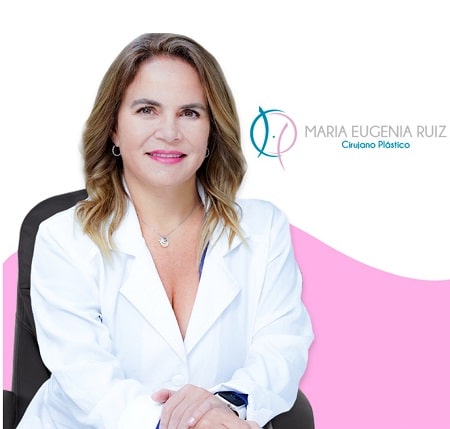 Dra Maria Eugenia Ruiz, specialist, board certified CMP 29662 and RNE (specialist) N° 15710, monterrico surco branch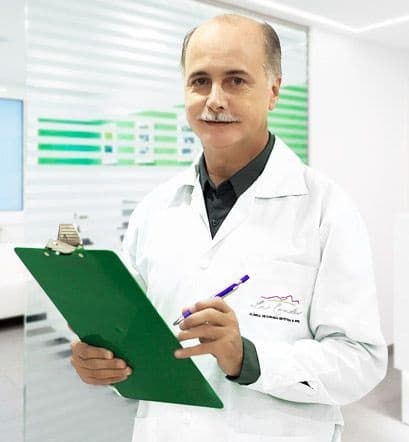 Dr Flavio Nicolich, Specialist board certified CMP 21341 and RNE (specialist) N° 11101, san isidro branch
SOUNDS INTERESTING? CONTACT US
For additional information or to schedule an appointment with one of our Specialists, please contact us. Leave us a message asking for a video call or a regular call, and we'll be back with you shortly.
On the other hand, if you use WhatsApp, then this is safe, fast, and effective for rapid communication.