February 18, 2023
There are several potential advantages of receiving dental treatment in Peru, including:
1.   Cost Savings: Dental treatment in Peru is often more affordable than in many other countries, including the United States and Western Europe. This can be particularly beneficial for patients who need extensive or complex dental work, such as full mouth reconstructions, dental implants, or smile design.
2.   High-Quality Care: Many dentists in Peru have undergone extensive training and have access to state-of-the-art technology and equipment. They also adhere to international standards for safety and quality of care.
3.   Our clinic has 3D CAD CAM technology for one-appointment crowns, veneers, and restorations. Even bridges can be made in a single session.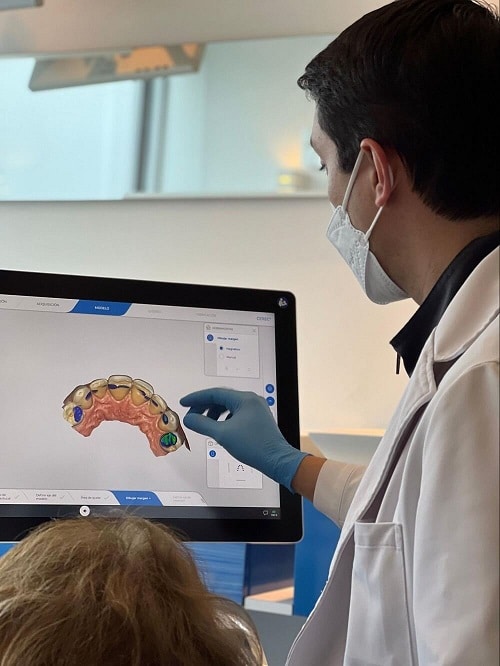 4.   In addition, our on-site 3D tomography scan ensures that all treatments receive proper planning, an accurate diagnosis and a perfect execution.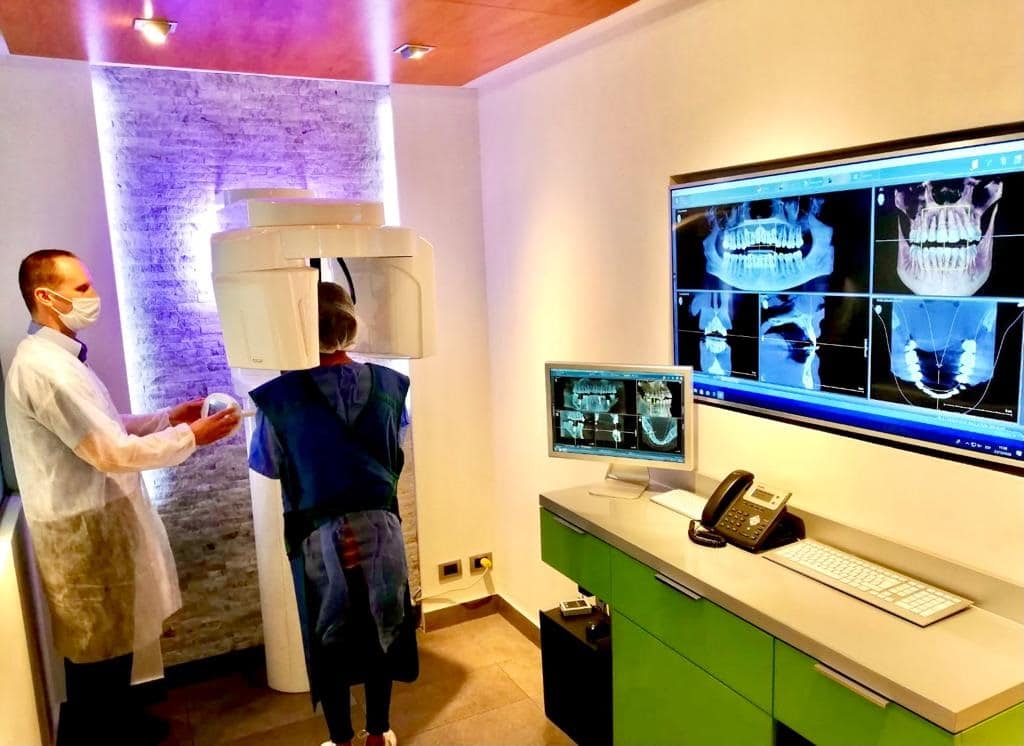 5.    Comprehensive Services: Our dental clinic offers a wide range of services, including preventive care, restorative dentistry, cosmetic dentistry, dental implants, root canal, and orthodontics. This allows patients to receive all of their dental care in one location, always with shorter wait times and more personalized care.
6.   Everything in one place: We are fortunate to have 8 dental units in our clinic, meaning that we can see up to eight patients at any one time with our team of professionals.
Advantages of Dental Treatment in Peru
7.   Beautiful Smile Design: Our team are skilled in smile design which involves creating a customized plan to improve the appearance of a patient's smile. This can include a variety of treatments, such as teeth whitening, veneers, crowns, and orthodontics. Naturally, this results in a more confident and attractive smile.
Veneers correct color, shape, position of the teeth, and the final look of your smile.
8.   Comfort. Our modern and comfortable dental chairs are the latest on the market. We also use conscious sedation to make the entire process comfortable, working more efficiently while you doze, ensuring your day passes quickly and free of pain.
9.   Accessible Location: Peru is easily accessible from many parts of the world, and accepts US Dollars as form of payment, or local Nuevo Sol currency. Both are legal tender in Peru. This can make it more convenient for patients to combine dental treatment with a vacation or other travel plans.
In Conclusion:
Overall, receiving dental treatment in Peru can offer many benefits for patients seeking high-quality, affordable care and beautiful smile design. Our clinic is at the forefront of ultra-modern technology and has a solid reputation.
We have the latest and fastest CEREC 3D CAD CAM technology for beautiful, computer designed smiles
SOUNDS GREAT?! MAKE AN APPOINTMENT
For additional information or to schedule an appointment with one of our Specialists, please contact us. Leave us a message asking for a video call or a regular call, and we'll be back with you shortly.
On the other hand, if you use WhatsApp, then this is safe, fast, and effective for rapid communication.